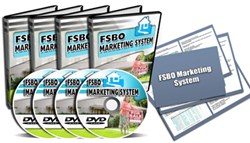 It's a proven system that anyone can do.
Clearwater, FL (PRWEB) August 29, 2013
A Clearwater FL real estate marketing company ARME Realty.com releases a flurry of new ultimate FSBO marketing systems and programs for folks nationwide who are looking to sell their homes themselves.. More and more home owners are looking to the internet for an alternative to the tradition real estate agent relationship, and the new marketing toolset offered by the folks over at ARME Realty.com couldn't come at a better time.
A recent survey done by the National Association of Realtors suggests that over 80% of home buyers are turning to the internet these days for information about their desired home purchases. Top real estate professionals in the know have been promoting their homes for sale online for some time, but for many real estate professionals the internet is a foreign concept.
"Our newest set of ultimate FSBO marketing systems is designed to have a synergistic effect on a home owners' home sale effort. When you combine solid web development using the latest responsive technology, social media and video marketing, web 2.0 marketing, the outcome is pretty standard for most home owners. They sell their home at the same speed as a broker, at their price, and for a lot less in fees," states Simon Landers, spokesperson.
He continues, "Aside from our popular web development toolkit, the rest of our formula is not a magic formula. It's a proven system that anyone can do, but would we have found is that most busy real estate professionals simply don't have the time. For this, contracting with our company is the smart move. Let the experts handle your ultimate FSBO marketing systems tasks."
While ARME Realty.com is the brainchild of several top internet marketing and real estate experts, the principals at ARME Realty.com have successfully promoted several websites in niches such as commercial real estate, entertainment and technology, interior design, and others. Collectively, ARME Realty.com website promotion strategies have produced over $20M in sales to date.
For more information about ARME Realty.com and their programs contact the company now at (727) 459-8841.