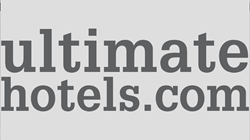 UltimateHotels.com provides travelers with a short list of 40 top-rated, centrally-located and unique hotels in five of the country's leading destination cities.
SAN FRANCISCO (PRWEB) June 13, 2016
As summer gets underway, travelers are scouring the internet for a getaway location that will make their vacation memorable. To simplify trip planning, UltimateHotels.com has launched a first-of-its-kind website designed to provide a short list of 40 top-rated, centrally-located and unique hotels in five of the country's leading destination cities—New York, San Francisco, Miami, Washington D.C. and Chicago—to make travel planning uncomplicated and enjoyable.
UltimateHotels.com does the heavy lifting for time-pressed trip planners who, according to a report by Expedia Media Solutions titled, "The Traveler's Path to Purchase," can visit an average of 38 websites when researching an upcoming trip. The UH website employs proprietary methodologies to rank and deliver the top 40 hotels in a range of price points in each location, so travelers aren't left to needlessly weed through hundreds of options.
"The challenge for travelers today is not lack of information," says UltimateHotels.com Founder Paul Bozzo. "It's too much information. For example, if you type 'New York' into Expedia, you'll get more than 800 hotels to consider.
"That's overwhelming, takes too much time and ruins the joy of trip planning."
Each of the hotels that make the site's top 40 list are handpicked, so travelers can feel confident in their choice, whether they are booking a budget hotel, a trendy boutique, or a luxury retreat. Additionally, the UltimateHotels.com team, comprised of researchers and editors, goes to exhaustive lengths to find the real story behind each hotel to ensure a great experience for travelers.
Only hotels that are in close proximity to the center of the city make the UH top 40 list, so travelers can be near theaters, restaurants, museums and other city attractions— everything a visitor could want to see and experience.
Through collaborative agreements with top-tier travel brands such as Booking.com, Expedia, Hotels.com, Trivago and others, UltimateHotels.com offers its users the ability to quickly find the best rate and have a reliable booking experience.
An independent venture, UltimateHotels.com is unique in the online travel market in that it accepts no advertising or paid sponsorships from hotels, which means properties must earn their ranking in the top 40 list through proven and consistent excellence.
Hotels garnering the top five ranking in each city for 2016 include:
San Francisco – #1 St. Regis, #2 Scarlet Huntington, #3 Omni, #4 Loews Regency and #5 White Swan Inn.
New York – #1 Casablanca Hotel, #2 Library Hotel, #3 Hotel Giraffe, #4 Knickerbocker and #5 Bryant Park.
Miami– #1 Hotel Beaux Arts, #2 Mandarin Oriental, #3 Four Seasons Miami, #4 JW Marriott Marquis and #5 The Shepley Hotel.
Chicago – #1 Langham, #2 Virgin Hotel, #3 Waldorf Astoria, #4 Peninsula Hotel and #5 Thompson Hotel.
Washington DC – #1 Rosewood, #2 The Jefferson, #3 The Hay-Adams, #4 Sofitel and #5 Fairmont Georgetown.
The website provides detailed descriptions of each hotel, with full-color photo layouts and specific features that make each hotel special. To help travelers find a great place to eat, the site's blog offers city-by-city restaurant guides highlighting top local food critics and bloggers' "best-of" lists.
Each year, UltimateHotels.com will produce a new list of top 40 hotels for each city, and plans to expand to other destinations in 2017. Criteria for inclusion on the UltimateHotels.com top 40 list include: location, price, value and unique distinguishing characteristics such as architectural features, guest room aesthetics, proximity to landmarks and city attractions, and overall guest experience determined by aggregated rating and review scores.
To learn more, visit the UltimateHotels.com website, email media@ultimatehotels.com, or call 813.965-4373.
About UltimateHotels.com:
Developed by a team of experienced travelers, UltimateHotels.com understands that choosing a hotel may be one of the single most important decisions faced by travelers. The UH philosophy is, "the right hotel is an experience in itself." By helping travelers avoid the daunting task of poring over hundreds of online reviews, UltimateHotels.com does the hard work by providing unbiased, independent recommendations on the top hotels in major destination cities. This new approach to online travel accommodates the unique needs and budget of each individual traveler.
UltimateHotels.com's "best of" lists feature hotels in most price points, in many different genres, so travelers can rest assured they've made the best choice for their accommodations.
###
Additional Contact Information
Paul Bozzo
Founder – UltimateHotels.com
paul(at)ultimatehotels(dot)com