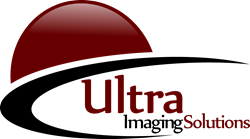 By helping providers balance the cost and quality of patient care, we support the health and sustainability of our entire healthcare system
Schenectady, NY (PRWEB) September 23, 2014
Two years ago, healthcare providers were trying to determine how the effects of the Patient Protection and Affordable Care Act would impact their practice. In this uncertain environment two medical imaging industry veterans, Patrick Schmidt and Joe Iapoce, founded Ultra Imaging Solutions to help healthcare providers in New York and New England bring cost effective medical imaging to their communities.
Today, Ultra Imaging Solutions(UIS) celebrates its second anniversary of helping healthcare providers keep their business healthy.
"Ultrasound is widely used in both private practice and hospitals to deliver high quality care at a reasonable cost," said Patrick Schmidt, President of UIS. "But to survive in today's environment, healthcare practices need competitive alternatives to their traditional ultrasound sales and service providers."
Over the past two years, UlS has formed strategic alliances with a mix of innovative start-ups and established manufacturers, like Esaote, iVU, and Volpara, which enables them to offer customers a broad line of new and refurbished products.
Schmidt attributes UIS success to a customer-first approach that has won acclaim from providers like Millennium Medical Imaging, a radiology group serving multiple hospitals and healthcare centers throughout across the state of New York.
"We enjoy a collaborative relationship with Ultra Imaging Solutions," said Dr. Philip Fear, president of Millennium Medical Imaging. "Not only do they work with us to deliver solutions that best meet our existing needs, but they help us discover new technology that can improve the effectiveness of the care we deliver"
Joe Iapoce, UIS vice president of service and operations noted that while new products can be an appropriate boost the business health of some providers, others just need to efficiently service their existing imaging systems.
"Many practices rely on the original manufacturer for post-warranty service, which can result in high costs that are unsustainable in today's healthcare environment," said Iapoce. "We're able to celebrate two years of success because we service multiple ultrasound brands at a lower cost than typical OEM contracts."
"The team at Ultra Imaging Solutions has a personal touch and are very responsive," said Dr. Fear. "In fact their response time is probably better than industry standard. They really care about the quality of care in our community and that makes a big difference."
On this two year anniversary, the UIS team celebrates their past success but also looks optimistically to the future. "Our business continues to grow each day as providers look for alternatives in ultrasound products and services," said Schmidt. "The pressure to reduce healthcare costs will certainly continue; and by helping providers balance the cost and quality of patient care, we support the health and sustainability of our entire healthcare system."
About Ultra Imaging Solutions
Headquartered in Schenectady, NY, Ultra Imaging Solutions, LLC specializes in the sale and service of new and reconditioned medical equipment to meet the needs of today's cost-constrained healthcare providers. Ultra Imaging Solutions' comprehensive sales and service organization serves customers throughout New York and New England. Installations range from large teaching hospitals to private clinics and include Yale Medical Center in New Haven, CT, Saratoga Hospital in Saratoga Springs, NY, St. Mary's Hospital in Amsterdam, NY, St. Joseph's Imaging Associates in Syracuse, NY, and Capital Imaging Associates in Latham, NY.