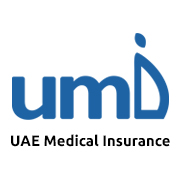 Dubai, UAE (PRWEB) June 22, 2015
Over the past three months, UMI (a licensed division of Medstar, a wholly owned Pacific Prime subsidiary) has partnered with their parent company - Pacific Prime - to release a three part report on the cost of health insurance. Now they are excited to announce that the third part of the report has been released. Titled: The cost of health insurance in different regions, this part of the report takes the 94 countries and groups them into 5 regions:
The Middle East
Africa
Europe
the Americas
Asia
These five regions are further divided into four demographics (Singles, Couples, Families, and Retirees), with the premiums from six providers graphed according to one of three plan types:
Plan 1: Coverage for inpatient procedures
Plan 2: Coverage for inpatient and outpatient care
Plan 3: Coverage for inpatient, outpatient, and maternity care.
At each plan level, the premiums for the countries in the region have been included in an easy to read graph that allows for a visual comparison. This article of the report also includes:
Premiums for each plan level, demographic, and country.
An analysis at beginning of the report covering important information that helps further increase the reader's understanding of the report.
In-depth analysis for each plan level.
Visual graphs that allow for easy comparison.
Colin Ward, Corporate Sales Director at UMI commented on the article, "By working with Pacific Prime to release this article, expats in Dubai and the greater UAE now have a useful tool that allows them to quickly and easily gain an understanding of what they can expect to pay for international health insurance in the region, and compare it with other countries. If you are living in Dubai or the UAE, and are considering opening a new office in, or moving to, another location, this report can be a big help when it comes time to secure a new health insurance plan."
Article 3 of the report is available for free now from Pacific Prime's Cost of Health Insurance Report site. Download it today.