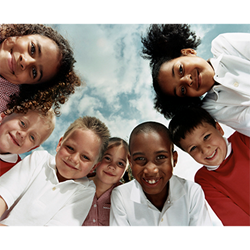 The United Way has been a beacon of hope for families in our community for generations, and this charity effort will ensure that these efforts continue to improve outcomes for residents in our area
Salem, IL (PRWEB) June 15, 2016
The Holmes-Drenckpohl Agency, a family owned insurance and financial planning firm that provides services to business and residential clients throughout the greater St. Louis area, is teaming up with the South Central Illinois branch of the United Way charity in an initiative aimed at benefitting underprivileged families in the region.
United Way of South Central Illinois works to bring together area donors, business leaders, government agencies, and other non-profit organizations in a collective effort to improve outcomes for families in need. United Way is focused on alleviating hunger and homelessness, empowering children to succeed in school, and improving stability for families and individuals undergoing financial hardship.
"The United Way has been a beacon of hope for families in our community for generations, and this charity effort will ensure that these efforts continue to improve outcomes for residents in our area," says Brandy Drenckpohl, director of the Holmes-Drenckpohl Agency.
Utilizing a social media presence and an active email update system, the Holmes-Drenckpohl Agency is reaching out to local families, businesses, and community leaders to promote awareness of the United Way charity event. Drenckpohl and her team will also be producing a full page article featuring the charity drive in the next issue of "Our Hometown," a monthly webzine hosted by the firm: http://www.thehdagency.com/Our-Hometown-Magazine_46.
The Holmes-Drenckpohl Agency has recently joined the national "Agents of Change" movement, and as such is committed to finding and assisting even more Illinois-based charities and non-profit organizations in the months to come, at the rate of one every 60 days.
Readers who want to join the Holmes-Drenckpohl Agency and take part in the United Way charity effort are invited to visit the following page and make a personal contribution to the cause: http://www.thehdagency.com/Together-We-Build-A-Future-in-Our-Community-_12_community_cause. Readers that want to learn more about previous causes and charities championed by the Drenckpohl team can browse the firm's Community Causes list here: http://www.thehdagency.com/community-cause.
About Holmes-Drenckpohl Agency
The Holmes-Drenckpohl Agency is a family owned and operated, Illinois-based insurance firm with offices in Effingham and Salem, and owner Brandy Drenckpohl is committed to bringing her community an agency that understands their needs. Brandy and her team of caring professionals work with carriers to assemble a variety of plans that provide clients with complete peace of mind. From all of the products a typical consumer needs (home, auto, boat, ATV, etc.) to preparing strategies for long-term financial success, Holmes-Drenckpohl Agency strives to deliver consistently superior service. The capable agents at Holmes-Drenckpohl Agency may be reached by calling 618-548-2323 (Salem) or 217-347-5113 (Effingham).