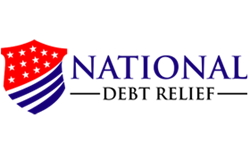 The Great Recession in 2008 caused a lot of American consumers to change their spending habits
Phoenix, AZ (PRWEB) December 10, 2014
National Debt Relief recently shared in an article published December 6, 2014 how American consumers are behaving badly again with impulse buying. The article titled "American Spending Habits? Apparently Still Impulsive" talks about some studies reflecting on the spending attitude of consumers even after the Great Recession.
The article starts off by explaining how analyzing spending habits is important to understand the factors that will lead consumers to their current financial situations. Regardless if it is a good or bad financial situation, consumers need to identify the financial behaviors that got them there. This will help weed out the ones that are destroying the budget form the ones that are worthy of replicating.
The Great Recession in 2008 caused a lot of American consumers to change their spending habits.There was also a considerable change in certain purchases like cars and other durable items. It seemed that consumers cut back heavily on expenses that they do not need to be able to cope with the financial crisis.
The article cites that even with the change in financial habits, the nation is still made up of a lot of very impulsive buyers. There are people who not only made impulse buys but they also made very expensive purchases. These are two attitudes that does not go together and can quickly drag the finances down .
Some consumers admit that one of things that keeps them coming back to impulse buying is the excitement that they feel when they are making the purchase. It gives them a rush even while un-boxing the gadget. There are some consumers who cites boredom, sadness, anger and even intoxication as some of the instances that pushed them to make an impulse buy.
In terms of gender, the article pointed out that men are more predisposed to impulse buying when intoxicated while women troops to stores to buy on impulse when feeling sad. To read the article, click this link: [http://www.nationaldebtrelief.com/american-spending-habits-apparently-still-impulsive/