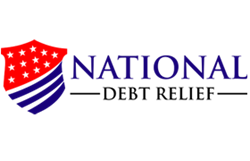 Los Angeles-Long Beach, CA (PRWEB) September 18, 2014
National Debt Relief explains in a recent article published September 14, 2014 how consumers need to understand how their credit score affects financial obligations.The article titled "Wake Up, People! You Absolutely Must Know These Things About Your Credit" shares some of the most basic information consumers must know about their credit score.
The article starts off by highlighting the fact that there are some consumers who are still unaware how credit score works. They do not know that credit card companies and mortgage lenders use their credit score to determine their eligibility for credit applications for a credit card or a mortgage loan for that dream house.
Some consumers are also holding on to the belief that their age and even marital status has a direct effect on their credit score. Being single or married or divorced and remarried does not play a factor in the credit score.Neither does the age of a person has an effect on the credit score but the older the borrower, some lenders might take a second look on the application.
The article also shares how some consumers does not have a clue on how to properly maintain a credit score or even how to raise their scores.This is important especially when they are thinking of purchasing some big ticket items such as a car, house or even co-signing a student loan. A good credit score is definitely a prerequisite to qualify for an auto loan, a mortgage and other financing.
These credit reports are compiled by the three major credit bureaus – Experian , Equifax and TransUnion.The information they use comes from banks and the financial institutions with which consumers do business and includes every credit or debt related transactions consumers has ever done.
The article also points out that According to the Fair Credit Reporting Act, prospective and even existing employers can check applicant's or employee's credit reports but they companye needs to secure your permission to be able to do this. To read the rest of the article, click on this link: [http://www.nationaldebtrelief.com/wake-people-absolutely-must-know-things-credit-score/