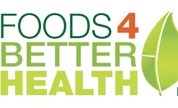 Why Your Unhealthy Habits Spread Faster Than the Flu.
Boston, MA (PRWEB) August 18, 2013
Foods4BetterHealth.com, a new food and nutrition web site that believes that eating right can prevent diseases, ward off illnesses, and help its readers feel healthier and younger than ever, is reporting on a new Gallup poll, which found that friends' and family members' unhealthy habits can impact one's own health.
As Foods4BetterHealth reports (http://www.foods4betterhealth.com/why-your-unhealthy-habits-spread-faster-than-the-flu-3811), a new Gallup poll, which surveyed over 2,000 Americans, found that those who smoke are more likely to have friends and family who smoke; the same was true for alcohol drinkers. However, the data was most revealing for those who were obese, with over 40% of obese respondents saying they had family and friends who were obese as well, compared to 70% of non-obese respondents who said they had some or a few obese family and friends. (Source: Mendes, E., "Smokers, the Overweight Associate With Others Like Them," Gallup web site, August 7, 2013; http://goo.gl/NIJFgr.)
As the Foods4BetterHealth article "Why Your Unhealthy Habits Spread Faster Than the Flu" notes, researchers have wondered how one's social circle—in particular, their family and friends—can impact habits, such as the spread of unhealthy ones. Many studies have already shown that couples are likely to gain habits from their partner, including smoking, exercise, and eating patterns. This latest poll—Gallup's annual Consumption Habits survey—shows that unhealthy habits indeed are often shared among family and friends. That's why it's more important than ever to surround oneself with a social circle of people who share one's health values. If a loved one is a willing gym partner, then a person is more likely to go to the gym, whereas if one's friends are all couch potatoes, they're much more likely to adopt their unhealthy habits.
The Foods4BetterHealth report concludes that this study also emphasizes that parents must teach their children healthy habits from an early age, because parents' unhealthy habits also influence their children's habits as well. If parents make healthy eating and physical activity a priority, it's much likelier that their children will adopt and keep those habits as they get older. (Source: "Obese Parents Influence Children's Weight," Yale Medical Group web site; http://www.yalemedicalgroup.org/stw/Page.asp?PageID=STW001880, last accessed August 12, 2013.)
Foods4BetterHealth.com, created by Doctors Health Press, is a food news and health web site, offering readers information about the latest food controversies, exclusive expert advice, and health tips to ward off illness, prevent disease, and live a long, healthy life. For more information, visit foods4betterhealth.com.