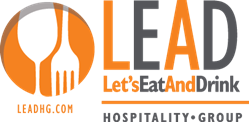 LAWRENCEVILLE, Ga. (PRWEB) October 31, 2022
Perry Street Chophouse, a new steakhouse in Historic Downtown Lawrenceville, opens in November. Featuring prime cuts of steak from the best farms in America's heartland—seared on a 1700-degree broiler, sustainable seafood flown in fresh from regional coasts, and produce from local farmers, Perry Street Chophouse will provide exceptional seasonal menus in a unique, historic setting just outside of Atlanta.
The LEAD Hospitality Group is proud to present this unique fine dining establishment. Owner Scott McCray has dreamt of bringing a sophisticated steakhouse concept to the Lawrenceville area for more than a decade. Located on the same block as McCray's Tavern, one of the original concepts in the LEAD Hospitality Group, Perry Street Chophouse offers fine dining and spirits in a stunning setting that's perfect for date nights, special occasions, private events, and any evening when guests want to enjoy unmatched quality and service.
Joining Scott in fulfilling this vision is Executive Chef Alex Friedman. Chef Alex is an award-winning chef with a wealth of culinary experience. Chef Alex brings a creative and honest approach to international and contemporary American cuisine. Over the years, he has built relationships with local farmers and culinary artisans, sourcing beautiful local products from the hard-working and talented farmers of Georgia's agricultural and farming industry.
After acquiring the historic building that has stood on Perry Street for over 120 years, LEAD Hospitality Group was committed to preserving as much of the original interior and exterior structure as possible. The results of their efforts are obvious.
The dining room Is beautifully decorated to reflect the historic space. A charming outdoor patio provides the perfect spot to enjoy a cocktail and meal al fresco. An indoor/outdoor private space is ideal for year-round events. The bar takes center stage, with an impressive catalog of fine bourbons, spirits, and local craft beers. An enclosed wine cellar displays a stunning collection of vintages and vineyards from around the world, each carefully selected and stored to preserve the purest tasting notes. On the weekends, guests will be entertained by live music played on the beautiful baby grand piano.
About Perry Street Chophouse
Perry Street Chophouse is a fine dining restaurant located at 125 N Perry Street in Lawrenceville, Georgia, Guests are invited to make use of complimentary valet parking or self-park behind the Perry Street block for fast, easy access to the Calaboose Alley entrance. Reservations will be available on Resy. We encourage you to follow Perry Street Chophouse on Facebook and Instagram for updates and grand opening information.
For more information or to book the space for a private event, contact (suggest a contact name for the press) Perry Street Chophouse at (770) 369-4616 or visit https://www.perrystreetchophouse.com/