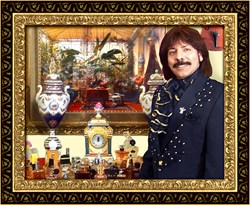 Today's current obsession with health and natural products may be one reason for the increased surge in popularity of essential oils.
(PRWEB) August 06, 2013
The media is buzzing with new interest, according to recent reports by IBIS World Industry Reports, Natural Cosmetics News, International Fragrance Association and others, about marketing trends regarding essential oil products. These products are gaining increasing popularity as their uses and benefits are being reexamined by a variety of industries. Why is there such a surge in interest and popularity of these essential oils and how widely are these products really being used?
Numerous new companies are being created that are catering to this essential oil current trend. Some of these companies are providing online guides for consumers for their specific uses in aromatherapy, for the bath, in household cleaning agents, as air fresheners, in the washer and dryer, oral uses, topical uses, uses in cooking as flavorings and as a key element in fragrances.
According to these reports, a closer look at what essential oils are and why they are finding a new audience can provide a better understanding about their increased allure. Essential oils are aromatic compounds that are found in plants. Each oil carries a unique aroma of its parent plant. Information about their origins shows that essential oils have been used since biblical times. The word Aromatherapy is the current term that is used for practices that have been around for thousands of years beginning with the Egyptians. The Egyptians extracted oils from both fragrant and medicinal plants as well as herbs for the purpose of using their recognized curative powers and aromatic smells in incense, anointing oils and ointments. They were used similarly as they are today as far back as 1188 by Ibn al-Baitar, a physician and chemist from Andalusia. It appears that essential oils have been around for a while due to the benefits that they offer the user.
The perfumes industry's ability to incorporate the use of essential oils appears to be due to the fact that it has an excellent cache of knowledge from which to pull from. Many of the same elements that were used in scents historically, as mentioned above, are being used in perfumes for specific purposes for today's consumer. It can be understood why when one peruses through these extensive historical archives. Today's current obsession with health and natural products may be one reason for the increased surge in popularity of essential oils according to the aforementioned reports.
In summary, the perfume industry is utilizing yesterday's historic information in the creation of new fragrances for today's modern men and women. The same essential oils that were used by our ancestors are back on dressers again. The main sources of oils still come from: Flowers, Herbs, Spices, Gums and Balsams, Wood and Citrus. Finally, essential oils have proven themselves over time, to be a beneficial aid to psychological, mental, and physical well-being; a fact, according to these reports, that scientific research is also catching on to as well.
Shawn Rae is a Humanitarian, Designer, and International Recording Artist. His creation, Oneness, is a unique unisex Perfume. It is a dynamic blend of East and West in a combination of Occidental and Oriental ingredients, united together in perfect and harmonious oneness (http://www.OnenessPerfume.com). A universally appealing award winner for the senses, this unisex sensation is irresistible to both women and men alike, as it indelibly leaves one with its timeless message and unforgettable signature. View of the fragrance on YouTube: http://www.youtube.com/watch?v=0wmH5FQZapg.
In all of his endeavors, Shawn is committed to share his resources, time and effort in supporting causes that alleviate homelessness, hunger, disease and despair.
More info: Shawn Rae Video Bio 2013: http://youtu.be/jBt9I3g362Q and at http://www.ShawnRae.com.