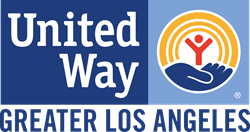 Anyone who is currently or formerly experiencing homelessness, meets qualifications, and has utility debt may apply to SHARE as long as funds are available.
LOS ANGELES (PRWEB) October 10, 2019
United Way of Greater Los Angeles, in partnership with Southern California Edison (SCE) and Southern California Gas Company (SoCalGas), has created a program called Subsidized Housing Assistance Relief for Energy (SHARE), a utility assistance program specifically targeting homelessness prevention. Qualifying individuals can apply prior to the December 31, 2019 deadline to receive assistance on their gas and electric bills.
Outstanding utility debt can create barriers to meeting subsidized housing program guidelines for many individuals currently experiencing homelessness. Anyone who is currently or formerly experiencing homelessness, meets qualifications, and has utility debt may apply to SHARE as long as funds are available. This also includes current recipients at risk of losing their subsidized housing due to a disconnection notice or service already disconnected.
United Way of Greater Los Angeles is a founding partner in this pilot program, working together through the help of grants from SoCalGas, and Edison International, the parent company of SCE, and SoCalGas.
"Ending homelessness and providing the necessary assistance for our most vulnerable neighbors requires multi-faceted support from the community. We are proud to have partners such as SoCalGas and SCE join us in our fight to end poverty with this critical program, SHARE," said Elise Buik, president and CEO of United Way of Greater Los Angeles.
Thanks to the support of these two companies, United Way of Greater Los Angeles was awarded with a $1.7 million grant for the program by Edison International and a $426,000 grant by SoCalGas. The grants were funded by each utility's respective shareholders.
Kevin Walker, SCE's senior vice president of Customer Service and current board member of United Way of Greater Los Angeles, said, "At SCE, we care about the communities we serve. We appreciate this important opportunity to help the United Way of Greater Los Angeles extend a helping hand to people in need through the SHARE program."
"SoCalGas is proud to partner with United Way of Greater Los Angeles in the effort to fight homelessness through SHARE," said Sharon Tomkins, Vice President of Strategy and Engagement at SoCalGas. "Earlier this year, SoCalGas raised nearly $250,000 for United Way's efforts to end homelessness and we remain committed to both preventing and eradicating homelessness and helping our customers in need."
Since its initial launch in mid-2018, SHARE has provided support to over 360 households in L.A. County. Allison Wilson who has been struggling to maintain her subsidized housing in the face of mounting bills on just her social security income, is one of those individuals.
"In Lancaster, the utilities are so high in the summer. I called for help because my bills were so hard to keep up with," she explained. "My utility bills get to be about $300 to $350 per month. Everything out here is triple the amount."
Wilson was able to apply for a grant through SHARE and received nearly $750 to help pay the bills she owed to SCE. Because of that support, she was able to give her son a nice Christmas and also pay some of the back rent that she owed to her landlord.
In addition to SHARE, SCE provides Energy Assistance Fund (EAF), an energy bill assistance fund created to help those in need pay for their utility bills, and SoCalGas offers the Gas Assistance Fund (GAF) which enables qualifying customers to receive financial help in paying their heating and gas bills.
United Way of Greater Los Angeles administers the SHARE program with several community partners including: APLA Health & Wellness, Disabled Resources Inc., East Rancho Dominguez Community Center, Help of Ojai, Inland Valley Hope Partners, Los Angeles County Housing Department, Salvation Army Cathedral City, Salvation Army Lancaster, Santa Clarita Valley Community Center, St. Anne's Social Services, St. John the Baptist Social Services and Tarzana Treatment Centers, Inc.
To apply for SHARE and check qualifications, call 2-1-1 or visit 211la.org or SCE.com/share and socalgas.com/share to find a local participating community provider. SHARE funds are available once per the life of the program. This program runs until December 31, 2019 or until the funds are used.
About United Way of Greater Los Angeles
United Way of Greater Los Angeles is a nonprofit organization fighting to end poverty by preparing students for high school graduation, college, and the workforce; housing our homeless neighbors; and guiding hard-working families towards economic mobility. United Way identifies the root causes of poverty and works strategically to solve them by building alliances across all sectors, funding targeted programs and advocating for change. For more information, visit UnitedWayLA.org and EveryoneInLA.org