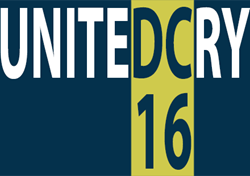 Only a united church can help heal a divided America. Pastors need to be leaders in prayer, love and unity.
Arlington, TX (PRWEB) February 17, 2016
Polls tell us that the state of America is not united. From political debates to the Supreme Court, from college campuses to the work place, people are facing division, frustration, and anger. The answers to these difficult issues are complex, but there is a group that is appealing to heaven for help and solutions. On April 9th 2016, United Cry DC16 is gathering pastors, Christian leaders, churches and believers from across the nation to pray for the healing and future of America at the Lincoln Memorial.
"America's future is in danger. Research shows people are worried about the economy, jobs, families, terrorism, racial conflict and the attacks on biblical values," states Lewis Hogan, Founder of United Cry DC16. "United Cry DC16 is calling pastors to pray together for our nation. We believe that pastors should be leaders in prayer, love and unity. Only a united church can help heal a divided America."
United Cry DC16 is a national prayer event for pastors. Diverse leaders adding their support include Ronnie Floyd, Anne Graham Lotz, George Wood, Harry Jackson, Jim Garlow, Sammy Rodriguez, and Doug Stringer. The 7-hour prayer gathering will ask God for forgiveness, blessing and spiritual awakening for America, and declare the United States is "One Nation, Under God."
The assembly will reflect on the anniversary date of April 9, 1865, which marked the end of the Civil War. This gathering will take place on the steps of the Lincoln Memorial. Continuing the tradition of prayer set by President Abraham Lincoln and the healing he prescribed for a divided country, one focus of this national prayer event will be repentance for racial division. Invited guests include the daughter and niece of Dr. Martin Luther King, Drs. Bernice and Alveda King.
"There is hope for America and prayer can make a difference," Hogan explains. "We are gathering, not to protest or complain about politics, but to honor our leaders and pastors by praying for them. We are coming with humble hearts and asking God to heal the spiritual condition of our nation."
All Christian pastors, priests, leaders, and believers are invited to join national Christian leaders to lift a United Cry together at this historic, multi-ethnic, multi–generational, gathering on April 9th 2016, from 9:00 am to 4:00 pm, at the Lincoln Memorial in Washington, D.C. Raise your voice by registering free at UnitedCry.com.
Watch the United Cry DC16 video
For information and registration for this free event visit UnitedCry.com.
About
United Cry DC16 is a nationwide gathering of pastors, Christian leaders, churches and believers to pray for America's future on April 9th 2016 at the Lincoln Memorial in Washington D.C. The event goals include pastor-led prayer and repentance for our nation; awaken a spirit of revival in America; inspire pastors to be leaders in community transformation; bring healing with miraculous stories of restoration; and pray for God's grace and mercy on America; and pray as "One Nation Under God.".

For media interviews contact: Lynn Scarborough, 469 951-7051, Lynn4media(at)gmail.com or Bennett Luke at 850 293-4576, BennettLuke(at)msn.com
To find out about speakers, resources and other activities follow us on Facebook, Twitter and Instagram.