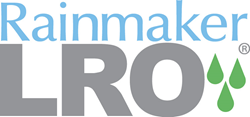 But what I found was that LRO would make the same pricing moves I would, just days sooner. Not only is LRO compelling in its approach to optimized pricing, but it is also versatile and has transformed our entire philosophy on pricing.
Atlanta, GA (PRWEB) June 30, 2014
The Rainmaker Group, the leading provider of revenue management and profit optimization solutions to the multifamily housing and gaming/hospitality industries, announces that United Property Management, a family owned and operated multifamily firm exclusively serving southern Florida, has witnessed immediate pricing power since implementing Rainmaker LRO® as the firm's revenue management system in 2013. With the system's mathematical, analytically-driven and market- specific pricing recommendations, United is realizing rental rate increases up to six percent above market.
"The South Florida economy is strong so we sought a solution to help us further maximize our revenue opportunity in the market," said Cecil Milton, chief executive officer of United. "I managed all the pricing for our portfolio and was skeptical about giving up that control. But what I found was that LRO would make the same pricing moves I would, just days sooner. Not only is LRO compelling in its approach to optimized pricing, but it is also versatile and has transformed our entire philosophy on pricing."
When United made the decision to deploy software-based revenue management, they were also in the midst of a migration to a new property management system. The significance of simultaneously transitioning two systems required the firm and its vendor partners to effectively control change-management for on-site employees. With 4,000 units on Rainmaker LRO optimized pricing, Milton and team anticipated some difficulties. Instead, leasing teams quickly embraced the system's ease of implementation, integration with the new PMS and benefited from the LRO implementation team's in-depth property management knowledge.
"The foresight from the LRO team into how to best manage implementation and integration into our new PMS ensured the process went as smoothly as possible," said Milton. "Combine that with the fantastic, experience-based understanding from the Rainmaker LRO implementation team, and we secured buy-in from our teams far more quickly than anticipated."
United also gained immediate confidence from the system's lease expiration management functionality and daily pricing adjustments. Prior to using LRO, United only offered standard lease terms and would raise rents significantly just once or twice a month. Now the firm is better positioned to provide desirable and flexible lease terms to a prospective resident and benefit from smaller daily rate increases instead of one single large rate jump. These operational changes have created a more relaxed leasing atmosphere as the leasing teams are comfortable with the system and have faith in the pricing because of the science behind it.
"Implementing a new property management system is a monumental task in and of itself. Combining that with integrating optimizing pricing with revenue management may seem too daunting for some," said Andrew Rains, president of Rainmaker LRO. "Their ability to purposefully work through significant operational changes across their portfolio is a testament to the executive leadership's innovation and forward-thinking. We are excited to be a part of this major transition with them and help them continue to see significant, positive impact to their overall revenue growth."
Rainmaker LRO® is the leading multifamily lease rate optimization solution used to maximize revenue from apartment leases. The system calculates optimized pricing based on multiple factors that influence rate setting, including traffic and lease duration, move-in dates, competitive affects and other metrics. The system also produces enterprise-wide demand forecasts by measuring and analyzing historical and current market metrics and performing calculations necessary for occupancy predictions that are dynamically updated as market conditions change.
About Rainmaker
The Rainmaker Group is the market-leading provider of automated Revenue Management and profit optimization software solutions for the Multifamily Housing and Gaming & Hospitality industries. Rainmaker software, coupled with professional business consulting services, enables multifamily housing operators to maximize revenue from apartment leases and helps operators of casino hotels and other hospitality enterprises secure the most valuable customers to increase their profitability. An innovator and thought leader in the highly specialized pricing and revenue optimization field, Rainmaker leverages cutting-edge research to bring clients the most sophisticated systems and help them achieve the highest profitability from their assets. Multifamily housing clients include leaders such as AvalonBay Communities, Equity Residential, Gables Residential, Post Properties, Mid-America Apartment Communities and more. Gaming/Hospitality clients include leading casino/hotel organizations such as Atlantis The Palm Dubai, Caesars Entertainment, MGM Resorts International, Omni Hotels & Resorts, Wynn Las Vegas, and many others. A Microsoft Silver Certified Partner headquartered in northern Atlanta, GA, Rainmaker has for three years running ranked on the Inc. 5000 list among America's top fastest growing, privately held companies. For more information, visit http://www.LetItRain.com.
About United Property Management, LLC
United Property Management (UPM) strives to provide affordable luxury housing to meet the needs of South Florida's growing population. Today, UPM is one of the largest and most reputable management firms in all of South Florida. This family owned organization is run with family values. The firm manages an extensive list of properties and continues to grow. We have developed and maintained beautiful landmark communities throughout Dade and Broward counties. The UPM family is proud of its contributions to South Florida and always works for and achieves excellence. UPM's reputation for delivering affordable, luxury housing is unsurpassed. For more information, please visit http://www.unitedpropertymgt.com.