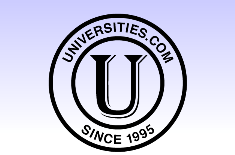 "Universities.com is the bridge between students of all ranks of life and the education they deserve."
Atlanta, GA (PRWEB) August 05, 2013
Universities.com wants more students to take advantage of its free college information in an attempt to increase the number of extremely gifted, low-income high school seniors getting into the country's most selective colleges.
A recent study, conducted by Caroline M. Hoxby and Christopher Avery in December of 2012, shows only 34 percent of high-achieving high school seniors in the bottom fourth of income distribution attending the best universities — $41,472 being the dividing line for the bottom quarter percentile. These students are without the proper guidance, support, and facts they need to get into the country's 238 most selective colleges, which is why it's imperative to take advantage of free academic information.
"Students need to know the truth about higher education," says Paul Moses, CEO of Universities.com. "Universities.com is the bridge between students of all ranks of life and the education they deserve."
Universities.com has free access to degree programs and thousands of online and traditional colleges and universities to assist all income-level college students. The website also includes expert advice on career sites, choosing the right loans, financing college, and saving money on textbooks and other college expenses. Universities.com's online degree portal offers the resources needed to ensure students are choosing the right post-secondary schools and are prepared to correctly handle typical college situations.
About Universities.com:
Universities.com's mission is to connect people with the information they need to make the best decision about which colleges and universities are the best fit for their educational needs. Since 1995, over 30 million potential students have used Universities.com to find information about online universities and schools. With a wide variety of colleges online and worldwide included in the company's database, the right school is just a click away!