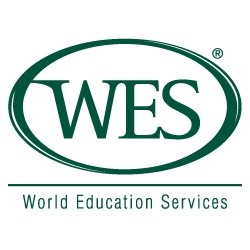 Institutions must go beyond hunches to systematically understand their prospective international student segments.
New York, NY (PRWEB) October 08, 2013
International students applying to study in the U.S. differ in terms of their academic preparedness and financial resources, and as a result, so too do the methods they use to identify what colleges or universities are best for them, according to a new report by World Education Services (WES) — a New York-based non-profit organization.
More and more, higher education professionals are tasked with increasing the number of qualified international students, but don't have all the information they need to efficiently allocate their scarce resources. A segmentation approach increases the likelihood of successful outreach by providing insight into how different students find their best fit colleges and universities.
"The needs and behaviors of international students not only differ by segment," Dr. Rahul Choudaha, Director of Research and Strategic Development, and lead author of the report, says, "but they also remain in constant flux. While student expectations have changed, many recruiting practices employed in the 'pre-Facebook' era are still assumed to be effective.
Institutions must go beyond hunches to systematically understand their prospective international students."
Entitled "Student Segmentation for an Effective International Enrollment Strategy," the report uses a combination of academic preparedness and financial resources to group international students into four segments: Explorers, Highfliers, Strivers or Strugglers. Additionally, the report highlights international students' differences in information seeking behavior by level of education — bachelor's and master's degree — and key source countries — China, India and Saudi Arabia.
Overall, it is clear that international students have diverse motivations, needs and behaviors – all of which differ by level of education and nationality. To understand the diversity of these profiles and the changing needs of international students though, institutions need to invest in – and employ – a systematic framework for analyzing their enrollment funnel and examine student expectations and experiences on a regular basis.
For more information on this new WES research report, please visit http://www.wes.org/ras.
About WES
World Education Services, Inc. is the largest non-profit credential evaluation service in North America and a leading provider of research on student mobility, international enrollment management, and transnational education. WES also offers research-based consulting solutions for higher education institutions (http://www.wes.org/ras).