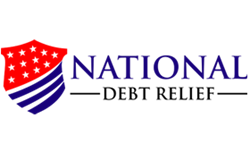 This [default] has a lot of negative effects on the financial life of a borrower.
Dallas, TX (PRWEB) August 21, 2014
National Debt Relief discussed in a recent article published last August 17, 2014 how getting a student loan affects a borrower. The article titled "Why Student Loan Debt Is Like The Ghost Of An Old Relationship" shows how an unpaid federal student loan is not easy to discharge. Even the bankruptcy courts would not be too quick to discharge and in fact, close to impossible to achieve.
The article shares that one reason why federal student loans are quite hard to discharge in bankruptcy is because the funds used are taxpayer's money. The government would not allow the debt to be discharged so easily.The article also explains that aside from trying the bankruptcy courts, there are other borrowers who flee the country just to escape the repayment on student loans. These borrowers are quick to find out how serious repayment is when they fly back in and get arrested.
With federal student loans, the article discussed the possibility of adding student loans with death and taxes as the only things in life that are sure. The government has a lot of ways to collect unpaid student loans. When in default, the payment can come from a borrower's tax refunds. The government can also garnish the wages of a borrower who has a job.
The article explains three options in getting out of default. Default is when the payments are already 270 days overdue.This has a lot of negative effects on the financial life of a borrower. From getting loan credit scores to getting high interest rates on future loans. It can even pose a problem in getting utilities.
The first and simplest but probably the hardest is to pay off the balance on the loan. When a student loan gets into default status, the whole balance becomes due and payable. Failure to pay the whole amount can add fees and charges increasing the debt amount. The longer it is unpaid, the more it will increase. The second option is loan rehabilitation where the borrower and lender agree on a few on-time payment amounts to bring the account current.
The third option is loan consolidation. There are some lenders that will require some loan rehabilitation to before agreeing to consolidate the loans. There is also a way to consolidate defaulted loans provided the borrower nominates a pre-selected repayment plan. To read the rest of the article, click on this link: http://www.nationaldebtrelief.com/student-loan-debt-like-ghost-old-relationship/