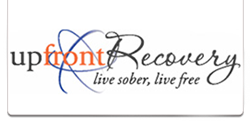 Customized treatment lets us target our clients' personal needs and makes their addiction recovery program more effective
Los Angeles, CA (PRWEB) August 03, 2016
Upfront Recovery LLC's individualized treatment plans result in stronger rates of recovery among their clients. Clients who participate in Upfront Recovery's customized treatment plans emerge from treatment with a firmer foundation for sobriety.
Addressing each client's individual needs is crucial in ensuring long-term sobriety. Drug rehab centers that make allowance for the diverse qualities and characteristics of their clients build a better foundation for success by reaching out in a more efficient and focused manner.
"Customized treatment lets us target our clients' personal needs and makes their addiction recovery program more effective," said Mark Wright, a representative of Upfront Recovery.
When clients are admitted to Upfront Recovery, they meet with staff to complete an initial evaluation which covers family history, physical and mental health, and severity of addiction. Based on this evaluation, staff and clients work together to design and implement a unique recovery plan that will best impact each client. Upfront Recovery is able to offer individualized treatment based on the way they keep a low capacity of clients.
Finding the treatment modalities that speak to each client improves their chances of sustained sobriety. Upfront Recovery recognizes that every client has different preferences, cultural influences, and tastes, and offers a wide range of addiction treatment options to cater to each client.
"Clients can choose from individual therapy, group therapy, family therapy, and positive coping mechanisms like yoga, hiking, art therapy, meditation, and 12-step programs," said Wright. "We even offer faith-based and alternative support groups."
Clients who suffer from a co-morbid mental illness such as anxiety, depression, or PTSD benefit from customized treatment when their addiction and mental illness are treated at the same time. Because mental illness and addiction have a reciprocal cause and effect relationship, treating both disorders increases the chance of holistic recovery. Those suffering from both a mental illness and addiction can find relief from a drug rehab program that treats dual diagnosis with customized treatment plans.
Upfront Recovery LLC is dedicated to the recovery and lifelong sobriety of each client. They offer supervised, safe detoxification and provide targeted, effective treatment plans that address each client's needs. Staff determine which level of care is appropriate for clients and work to ensure a good fit, meeting with clients weekly. Upfront Recovery's individualized treatment plans help clients to achieve and maintain sobriety. By approaching addiction recovery as an entirely unique undertaking for each individual, this innovative addiction treatment network is able to provide their clients with a solid foundation for lasting recovery.