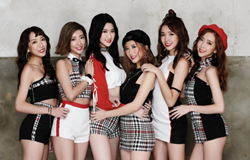 LOS ANGELES (PRWEB) May 12, 2019
Uplive is a leading live streaming app with over 100k quality hosts including beautiful and talented singers, dancers, models, magicians, mentalist and talk show hosts.
Since its inception, Uplive has attracted many celebrities such as famous Kpop Stars Amber Liu, Former WWE Champion Superstar Matt Morgan, Mainstream singer MC Magic, Billionaire and former Mrs Florida Jackie Siegel, Social Media Sensation Daniel Cohn, Carter Reynolds, Mackenzie Sol and top contestants from popular live Television shows such as Voice, American Got Talents, Boy Bands, etc. Many up and coming talents find Uplive a warm and welcoming community for them to showcase their talent, connect and grow fans worldwide and collab with like minded friends and fellow hosts while making some money.
Uplive Taiwan has also successfully trained and cultivated its own band "Uplive Girls" composing 6 20 year old hosts. Company spent over 10M local currencies to hire celebrity composers and trainers to write songs for them and train them professional vocal and dance lessons. The Uplive Girls have now released 3 songs and MVs and even become top 3 on Taiwan Billboard one time.
Website http://upliveusa.com/
Instagram: https://www.instagram.com/uplive.usa/