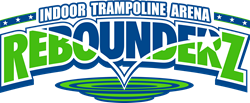 Scottsdale, AZ (PRWEB) July 17, 2013
Founded in 2008, Rebounderz® Indoor Trampoline Arena has quickly grown into a well-known franchise thanks to its innovative designs and dedication to customer safety. In order to review their franchise business operations, create franchise development deliverables, and expand their franchise base across the United States and Canada as well as into other countries, Rebounderz® has announced their partnership with Upside Group Franchise Consulting.
Rebounderz® is a specially designed mega-trampoline park offering an entertaining and athletic experience specifically designed to infuse extraordinary fun into everything from rainy afternoons to family gatherings. Rebounderz®'s uplifting atmosphere makes it the ideal location for various kinds of parties and even first dates, while successfully removing the gravity from business-related functions.
Mark Gurley, the Cofounder and CEO of Rebounderz®, explains his rationale for creating this one-of-a-kind business:
"I saw a giant hole in the market of older kids that wanted birthday parties. There was nowhere you could take a 14, 15, or 16 year old to have a 'cool' birthday party. We wanted to give them an option that wasn't putt-putt golf or Chuck-E-Cheese or Monkey Joe's. We wanted to build an older kid's bounce house.
Rebounderz® Indoor Trampoline Arena isn't your typical jump park because it's composed of state-of-the-art trampoline technology specifically designed with safety in mind. While earlier arenas were composed of individual trampolines tied together, Mark Gurley saw the dangers in this design and masterminded several exclusive safety features to set Rebounderz® apart from the rest.
The most important of Mark's creations is Rebounderz®'s Exoskeleton frame, which is one solid structure that's fastened to the foundation of the building with industrial grade nuts and bolts. This design prevents motion from transferring from one trampoline bed to adjacent trampoline beds. Once the Exoskeleton frame and double trampoline beds were installed, integrated corner sections were designed into the frame and enhanced wall trampolines with proper trajectories were put into place.
Keeping with the spirit of Rebounderz®'s groundbreaking engineering and stringent safety protocols, the facility requires everyone under the age of 18 to wear a helmet and all guests are provided with special shoes to prevent ankle injuries. Rebounderz® also catapults itself above the competition with its exclusive Jump Time Tracker, which enables guests to purchase their jumping time, so they can immediately enter the trampoline court instead of standing around spectating like they would at other parks. Rebounderz® also utilizes specially trained referees to monitor the jumpers and enforce the rules, so parents can relax.
Soon after the first Rebounderz® opened, it became a popular family friendly attraction for people of all ages who wanted a fun, active place to hang out and burn off energy. Mark Gurley and Rebounderz®'s President, Al Palladino, were flooded with countless inquiries from individuals asking them over and over again if they had a franchise to offer. Mark and Al then realized they had something special and needed to jump on it! Franchising was the next leap forward.
According to Al Palladino:
"After our research, we found that USG had an excellent history of success. Testimonials and examples of USG's clients, sales processes and training, and general demeanor appealed to us and stood out amongst competitors. We liked dealing with Mario and found him to be a respectful and a respected individual in the business community; it was not difficult to find examples of his successes from a variety of sources."
Upside Group Franchise Consulting is a full service, boutique franchise consulting firm with offices across the country. They have a handpicked, professional staff with decades of franchise experience from all disciplines of the franchise industry. Upside Group Franchise Consulting offers their clients a full suite of franchise services including innovative franchise marketing programs, outsourced franchise sales, franchise sales training, franchise lead screening, franchise manuals, franchise marketing collateral, and award winning web design. Headquartered in Scottsdale, Arizona, Upside Group Franchise Consulting regularly speaks at International Franchise Association events and the American Bar Association, serve as contributing writers for several franchise industry publications and have instructed at Nova University, the nation's leading institution for higher education in the franchise industry.