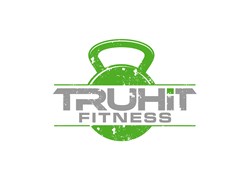 Scottsdale, AZ (PRWEB) December 24, 2013
TruHit Fitness is excited to announce they are partnering with Upside Group Franchise Consulting to offer franchise opportunities to entrepreneurs interested in providing their community with access to an advanced fitness center focusing on both nutrition and exercise.
Founded in 2013 by Ken Fearer in Scottsdale, Arizona, TruHit Fitness is not your typical big box gym. Built on the premise of nutrition and bestowed with the motto "Fitness is 20% exercise and 80% nutrition," members are empowered to reach their true fitness potential as they have fun and burn calories through Fit Camp and Flow Yoga classes while learning how to properly nourish their bodies. Not only do members achieve strength, flexibility, mental awareness, and overall greater well-being by participating in these activities, but they also are gaining unwavering confidence and pushing themselves further than ever before.
Not long after TruHit Fitness opened its doors, three of the gym's employees wanted to open their own branch. Fearer was thrilled with his employees' enthusiasm and realized there was indeed a high demand in the market for a fitness center that teaches good nutritional practices and offers well-rounded workouts. Fearer decided franchising was the best way to bring the TruHit Fitness philosophy and experience to people everywhere.
Ken Fearer started researching the ins and outs of franchising and he knew that Mario Altiery, President and CEO of Upside Group Franchise Consulting could help him with reaching his objectives. Fearer, acquainted with Altiery and his company's successful track record in propelling businesses in to the franchising world took his questions and concerns to Upside Group. Altiery explained how by streamlining franchising process and by using a precise methodology, TruHit Fitness would reach its goal to become a one-stop fitness and weight loss program with a family-friendly atmosphere that includes the convenience of a daycare.
About Upside Group Franchise Consulting
Upside Group Franchise Consulting is a full service, boutique franchise consulting firm with offices across the country. They have a handpicked, professional staff with decades of franchise experience from all disciplines of the franchise industry. Upside Group Franchise Consulting offers their clients a full suite of franchise services including innovative franchise marketing programs, outsourced franchise sales, franchise sales training, franchise lead screening, franchise manuals, franchise marketing collateral, and award winning web design. Headquartered in Scottsdale, Arizona, Upside Group Franchise Consulting regularly speaks at International Franchise Association events and the American Bar Association, serve as contributing writers for several franchise industry publications and have instructed at Nova University, the nation's leading institution for higher education in the franchise industry.
About TruHit Fitness
TruHit Fitness is interested in discussing this outstanding franchise opportunity with entrepreneurs who want to help the citizens in their community become members of a unique gym that will guide them to feeling better from the inside out. As fitness is a journey of personal growth to becoming someone better than he or she was the day before, such is the same when becoming a franchisee because both endeavors beget confidence and fortitude while enriching lives.
To learn more about franchising with us, please visit: http://www.truhitfitness.com.