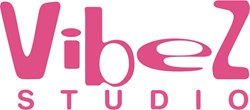 New York, NY (PRWEB) December 15, 2013
Vibez Studio is excited to announce they are partnering with Upside Group Franchise Consulting to offer franchise opportunities to entrepreneurial Zumba® fitness and dance instructors interested in opening their own fitness studio with a club atmosphere where adults and children can benefit from Zumba® and other fitness classes.
As soon as May Friedman started participating in Zumba® classes, she was addicted! While the workouts were fun, she was bored with the typical gym-like atmosphere with its glaringly bright lights and run-of-the-mill classes. Because May had been successfully running a lucrative business for the past fifteen years, she was already a savvy business woman. Once May combined her entrepreneurial spirit and business expertise with her love of Zumba®, Vibez Studio was shaking up the community with its disco lights pulsing to the beat of techno, hip hop, and even deejays and live drums. Vibez is also unique because it offers classes teaching pole dancing, lap dancing, belly dancing, cardio hip hop, and other classes designed strictly with toning in mind.
Not long after May's dream of opening her own fitness studio came to fruition, Groupon reported Vibez Studio had the highest positive user ratings they had ever seen. May was pleasantly surprised when people started approaching her about a Vibez franchise simply because they assumed she had the opportunity to offer. Now that people were wanting to invest in her business model and others strongly encouraging her to branch out by opening more studios, May began extensively researching franchise consulting firms. Eventually, she found herself discussing how to franchise Vibez Studio with Mario Altiery, the President and CEO of Upside Group Franchise Consulting. She was impressed with Mario's knowledge and his ability to make her feel comfortable about franchising by being professional and consist while answering all of her questions. After listening to Mario explain how they would overcome the franchising obstacles together, then regularly following up with May to address any lingering concerns, she was convinced that Upside Group was the franchise consulting firm she could depend on to help Vibez Studio run circles around the competition.
Upside Group Franchise Consulting is a full service, boutique franchise consulting firm with offices across the country. They have a handpicked, professional staff with decades of franchise experience from all disciplines of the franchise industry. Upside Group Franchise Consulting offers their clients a full suite of franchise services including innovative franchise marketing programs, outsourced franchise sales, franchise sales training, franchise lead screening, franchise manuals, franchise marketing collateral, and award winning web design. Headquartered in Scottsdale, Arizona, Upside Group Franchise Consulting regularly speaks at International Franchise Association events and the American Bar Association, serve as contributing writers for several franchise industry publications and have instructed at Nova University, the nation's leading institution for higher education in the franchise industry.
Although May Friedman is striving to make Vibez Studio a household name, her true calling is to help other Zumba® instructors make their dreams of owning a fitness studio come true. If you teach Zumba® classes and have an entrepreneurial spirit, Vibez Studio is the perfect fit for you!
To learn more, please visit: http://www.upsidefranchiseconsulting.com.