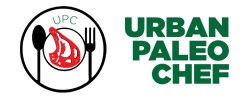 "Each of these meals has been carefully constructed to create harmonizing flavors and high nutritional content." -Lucas Root, Founder of Urban Paleo Chef
New York, NY (PRWEB) February 12, 2014
Lucas Root of Urban Paleo Chef today announced the release of his Top 5 "Second Date" Recipes for 2014. The debut marks the culmination of months of testing, tasting, and reworking to create the ultimate menu for a romantic home date night.
Driven by a longstanding love for cooking and dedication to healthy living, Root has been an advocate of the paleo diet since embarking on the new lifestyle with his wife in 2010. His unique, mouth-watering culinary creations serve as a testament to the sustainability of paleo, which was observed as one of the biggest diet trends of last year. Updated frequently with creative new recipes, urbanpaleochef.com is quickly becoming a go-to resource for delicious everyday food inspiration.
After closing out a successful 2013 and garnering a large online following for Urban Paleo Chef, Root began developing the full menu for his Top 5 "Second Date" meals in anticipation of the upcoming holiday. Born of his passion for creating tasty, healthy, home-cooked food for loved ones, the meals each include recipes for four courses – an appetizer, entrée, salad or side, and dessert. Root has dubbed these his "Second Date" recipes, as they're sure to impress anyone enough to secure a second date. Descriptions for each are as follows:
Meal 1: "Burger Lover's Bliss"
Appetizer: Basil Bacon and Caramelized Onion Stuffed Mushrooms
Entrée: Hand-made Burgers on Portobello Mushroom Bun
Salad: Sweet Citrus Salad
Dessert: Macadamia Nut Chocolate Chip Cookies
Meal 2: "Tailor-Made for the White Wine Drinker"
Appetizer: Persimmon Chicken Soup Cups
Entrée: Lemongrass Shrimp
Side: Sliced Veggies with Cilantro Sauce
Dessert: Chocolate Raspberry Chia Pudding
Meal 3: "For the Fun-Loving Finger-Food Date"
Appetizer: Walnut Caramelized Orange Peel Stuffed Persimmons
Entrée: Chicken Salad Stuffed Mushrooms
Side: Caramelized Orange Peel Chia Zucchini Boat
Dessert: Chocolate Apricot Dessert Bars
Meal 4: "Bacon Lover's Bounty"
Appetizer: Baked Bacon-Wrapped Shrimp
Entrée: Bacon-Stuffed Chicken Breast
Side: Twisted Green Salad
Dessert: Chocolate Coconut Heaven Butter Over Berries
Meal 5: "A Light Touch of Sweet and Savory"
Appetizer: Yucca Fries with Green Olive Tapenade
Entrée: Chicken Croquette Patties on Baked Sweet Potato Bun
Side: Baked Rosemary Butternut Squash Fries
Dessert: Ginger Sweet Potato Puffs
"Each of these meals has been carefully constructed to create harmonizing flavors and high nutritional content," said Lucas Root, the Urban Paleo Chef. "They've all been tested by a discerning palate – my wife's – and any one of them would make the perfect at-home date meal for Valentine's Day."
Details on each recipe can now be found on the Urban Paleo Chef blog at http://www.urbanpaleochef.com/5-second-date-meals/.
About Urban Paleo Chef
Founded in 2012 by Lucas Root, Urban Paleo Chef serves as a comprehensive hub for paleo diet information and recipes. Root's love for cooking and knack for developing unique, delicious recipes for home cooks has transformed a hobby into a serious pursuit, with the goal of helping others joyfully sustain a healthy paleo lifestyle. For more information, please visit http://www.urbanpaleochef.com.