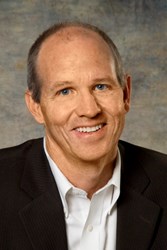 Chicago, IL (PRWEB) November 11, 2013
Urban Real Estate proudly recognizes broker Mark Lale as he prepares to exhibit an extensive retrospective of his paintings from November 27 to December 7 at the Noyes Cultural Arts Center in Evanston. Gallery hours are 10AM – 7PM daily. The gallery exhibition will include over 50 paintings, many of which will be for sale. An Opening Reception will be taking place on Saturday, November 30 from 7PM to 10PM; light refreshments will be served.
Mark is originally from Kansas City, MO, where he began painting while in high school. He attended Missouri State University, where he majored in painting and design, and proceeded onto grad school at the prestigious Pratt Institute in New York as part of their MFA program. Mark's painting style reflects natural, high-focus realism and subject matter that ranges from still life to landscapes to portraits. His favorite mediums include oil, acrylic, and pastels. Mark's inspirations come from his studies of the writing of the American scholar and poet Eli Siegel, who stated, "All beauty is the making one of opposites, and the making one of opposites is what we are going after in ourselves."
Mark continues to paint whilst working full-time as a residential real estate broker at Urban Real Estate. Mark feels his study as a visual artist helps his visual memory while scouting for properties in real estate.