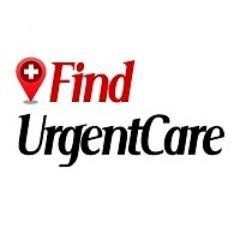 We want to make this service affordable so it can be utilized by as many clinics as possible. CEO John Shufeldt, MD
Scottsdale, AZ (PRWEB) August 20, 2013
Find Urgent Care is announcing a new and lower pricing model for an "Advance Listing" in their urgent care directory. The new pricing makes this comprehensive directory an even more affordable venue for urgent care proprietors to receive exposure in their market and pre-qualified leads.
FindUrgentCare.com is a leading directory for urgent care clinics in the United States and offers a range of resources, information and assistance to potential patients as they investigate medical clinics in their area.
With 95 percent of the market listed on FindUrgentCare.com, patients can search for an urgent care clinic using a variety of advanced search options; location, insurance plans accepted, services offered, and additional features.
There are many benefits to the "Advance Listing" for urgent care clinics:

Only advanced listings can be found when using the advanced search options, essentially, giving the members an edge in exposure within their region.
Top rankings in search engines, since FindUrgentCare.com ranks in the first page of Google for hundreds of keywords.
A valuable PR4 back link into the urgent care clinics website to help with their rankings.
More traffic and patients.
Find Urgent Care has one goal; help patients find the most convenient urgent care location to expedite the care they need. With this goal in mind, the web-based Find Urgent Care search engine lowered its monthly fee to $55, which is well below that of their competitors. "We want to make this service affordable so it can be utilized by as many clinics as possible," says CEO John Shufeldt, MD.
As the leader in urgent care directory with high rankings in search engines, FindUrgentCare.com can potentially help the urgent care clinic increase their patient volume and web presence, allowing the clinic and its staff to focus on providing the best care possible.
FindUrgentCare.com is currently offering a free 30-day trial for any clinic that would like a test-run of the service. The reduced monthly subscription price of $55 will take effect after the 30-day trial. Click here to learn more.