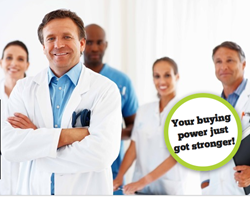 Scottsdale, AZ (PRWEB) September 07, 2013
Looking for exclusive news, tips and marketing strategies specifically for urgent care centers can be difficult to find. For this reason, Urgent Care Integrated Network (UCIN) is now offering exclusive "Business Tips" targeted specifically to urgent care centers in their monthly newsletter.
UCIN a Federal Trade Commission compliant single-specialty network, is the first of its kind specifically serving the purchasing and contracting needs of independent urgent care practices.
UCIN memberships provide many benefits and resources:

Provides buying power - save money with products and services
Provides contracting power - negotiates favorable reimbursement contracts
Provides news, tips and strategies
UCIN has contracted with industry-leading vendors to offer significant savings on urgent care equipment, supplies and services. Now vendors are offering more in the form of value-added information through the UCIN newsletter.
Members of UCIN receive a monthly newsletter at the end of each month with industry news and tips from UCIN vendors, it provides a platform for vendors to reach out to their audience as they offer value-added information that is specific to urgent care centers. It's a benefit for vendors and members.
UCIN effectively addresses the twin challenges every independent urgent care practice faces: first, lack of economy-of-scale to secure lower cost products and services; second, lower reimbursement due to lack of negotiating power with insurance companies. As the cost of doing business continues to escalate, independent practices now can enjoy access to a scalable solution that heretofore only large corporate enterprises or hospital systems were able to achieve.
Visit UCINet.org to learn more on how to claim your complimentary membership.
About UCINET:
UCInet is national single-specialty network of independent urgent care centers and is well equipped to guide, empower and assist its members both now and in the future.
Services Offered:
•Top notch medical products
•Unmatched Services
•Expert knowledge and know-how
Independent urgent care practices can find more information and apply for membership directly on the network's website at http://www.UCInet.org.