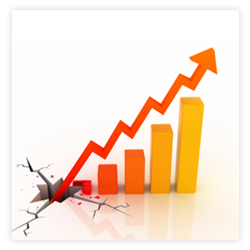 I am convinced that our membership will continue to expand in the months and years ahead and that they will profitably thrive in the communities they serve. CEO, John Shufeldt MD, JD, MBA, FACEP
Scottsdale, AZ (PRWEB) August 30, 2013
Urgent Care Integrated Network (UCInet.org), a group purchasing organization that negotiates and manages contracts with vendors for medical products and services on behalf of its members, is experiencing explosive growth due to its vendor partnerships and their impressive suite of products and services.
Founded in early 2013, UCIN effectively addresses the twin challenges every independent urgent care practice faces: 1. Lack of economy-of-scale to secure lower cost products and services; 2. Lower reimbursement due to lack of negotiating power with insurance companies.
UCIN uses its buying power to negotiate services and products with vendors at lower rates than members can obtain individually. UCIN also requires that vendors guarantee the quality of their products and services and who have extensive experience in the urgent care space.
Current UCIN offerings:

Medical Supplies and Pharmaceuticals
Real Time Radiology Interpretations and Over Reads
Electronic Health Records (EHR) and Practice Management
Drug Dispensing Set-up and Consulting
Telemedicine – Virtual Patient Care Portal and Patient Recruitment Tool
Laboratory Set-up and Consulting
Targeted Urgent Care Directory and Search Engine
Malpractice Insurance
Legal and Business Representation
Urgent Care Consulting and Start-up Service
Geographical Analysis and Real Estate
Professional Payroll and HR Services
Bio-hazard and Medical Waste Disposal
DME and Consignment
Patient Data Management Services
Research Set-up and Management
PT and OT Set-up and Consulting
Urgent Care SEO, Social Media and PPC Services
Members can improve their bottom line by saving time and money with select, carefully chosen Medical Practice Services (MPS) professionals whose products and services help to maximize efficiency and productivity. "I am convinced that our membership will continue to expand in the months and years ahead and that they will profitably thrive in the communities they serve", says CEO John Shufeldt, MD, JD, MBA, FACEP.
Currently, UCIN is offering complimentary memberships, visit UCInet.org to learn more.
About UCIN:
Urgent Care Integrated Network (UCIN), LLC a Federal Trade Commission compliant single-specialty network, is the first of its kind specifically serving the purchasing and contracting needs of independent urgent care practices.
UCIN members can expect to benefit in several important ways.
Reduced cost for products and services
Access to Urgent Care expertise
Current Industry intelligence
Quarterly Newsletter
Superior Service
Independent urgent care practices can find more information and apply for membership directly on the network's website at http://www.ucinet.org.