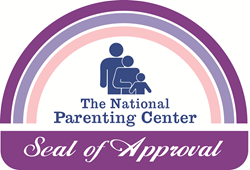 Boys and Girls Clubs of America have schools that military children attend, Yamie Chess would be a great "Back to School" item to have and a very fitting placement -- Elizabeth Max, Program Manager of the Toy Industry Foundation
Las Vegas, Nevada (PRWEB) August 10, 2014
Winner of The National Parenting Center's Seal of Approval, YAMIE Chess was created by 2-time United States chess champion Jennifer Shahade with experienced math teachers from U.S. schools and MIT, Vanderbilt, Stanford, Columbia, University of Arizona and Caltech. Building children's math education and cognitive learning skills for school, YAMIE Chess is a K-8 math game for students of wide ranging math abilities from underachievers and Title 1 to gifted/talented students, that holds the public support of nationally-respected math experts at the University of Chicago, Harvard University and the Massachusetts Institute of Technolology.
In addition to math teachers across the country, U.S. Child Development expert, Dr Stevanne Auerbach, Ph.D., and Mom's Choice has also recognized the YAMIE Chess math learning program with national endorsements including Dr Toy Best Vacation Toy 2014 and Mom's Choice Awards' Gold Seal Recipient.
When YAMIE Chess received a supportive letter from First Lady Michelle Obama in July – published on the company's website and expressing the White House's support for YAMIE Chess' educational mission to improve the prospects of America's youth and commending Jennifer Shahade's important work in the community – YAMIE Chess decided to reach out to the United States Military through the Boys and Girls Clubs of America (BGCA), with the help of the Toy Industry Foundation.
"I want to thank you for all that you do in your community, for daring to innovate, for dreaming big, and for finding ways to create a better tomorrow," wrote First Lady Michelle Obama in her hand-signed letter to YAMIE Chess' president Tunde Reid-Kapo, dated July 2, 2014. Previously, Sasha Obama had received her own YAMIE Chess set due to Michelle Obama's role as Honorary President of the Girl Scouts.
At a time when U.S. Chess Champion Jennifer Shahade plays the Boys and Girl Scouts of America at Gen Con in Indianapolis on Sunday, August 17, 2014 at the Indianapolis Convention Center, this sizeable donation to the United States Military Families is meant to bring comfort, joy and educational support to the children in military families right across the nation who daily live with the stress, anxiety and fear of losing their moms and dads, who they are separated from.
Every military family in America can understand the pain to which YAMIE Chess refers, and to which we as a company step up to the mark to make this important financial commitment to a generation of over 1 million American children in military families who are separated from their parents for most of the year.
Through the approved BGCA route, the U.S. Military have accepted a donation of $30,000 of YAMIE Chess stock, to assist children's education on bases across America and AYPYN's – Army Youth Programs in Your Neighborhood. This means that both children on Army, Air Force and Naval bases and military kids attending public schools, will receive benefit from YAMIE Chess' $30k donation. All recipients are in the community, on U.S. soil.
"Boys and Girls Clubs of America have schools that military children attend; YAMIE Chess would be a great "Back to School" item to have and a very fitting placement," said Elizabeth Max, Program Manager of the Toy Industry Foundation.
Now with the support of the White House, YAMIE Chess has stepped up to the mark to provide an enduring gift to America's Military Families in the form of YAMIE Chess, that in the words of Harvard University Math Professor Christian Hermann Hesse, PhD, is a math education aid that serves as "a valuable educational tool."
YAMIE Chess is available with free shipping through Amazon.com, Follett School Solutions (Titlewave), and the New York Times Bestselling author and Conservative broadcaster Glenn Beck's The Blaze, who also support YAMIE Chess for building math education.