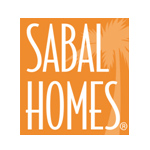 Our new, responsive-designed website gives homebuyers an improved online experience and provides easy shopping for a new home, no matter what device they're on
Mount Pleasant, SC (PRWEB) January 16, 2015
Business is booming for award-winning Mount Pleasant-based homebuilder, Sabal Homes, which last month launched a new website and recently expanded its main office.
The new website, SabalHomesSC.com, allows users to browse floor plans and move-in ready homes in communities throughout the Lowcountry, and includes step-by-step video tours of the signature Sabal Homes custom-building experience. It also offers a portfolio of features including gourmet kitchens and luxury bathrooms, customer testimonials and warranty details.
"Our new, responsive-designed website gives homebuyers an improved online experience and provides easy shopping for a new home, no matter what device they're on," says Lindsey Tyler, Sabal Homes vice president of sales. "Homebuyers start their search online. Our site is easy to navigate, image-rich and similar to a virtual model home, because users can view so much about the Sabal Homes custom experience."
In step with the new online experience, Sabal Homes also expanded its main office earlier this year. "We're growing and needed more space and resources to house our expanding team of homebuilding professionals," says Sabal Homes co-owner, Jason Simpson. "It's all part of our focus on making our homeowners happy with superior craftsmanship and customer service."
For more information, please visit Sabal Homes' website, SabalHomesSC.com or call 844-MYSABAL.
ABOUT SABAL HOMES
Located in Mount Pleasant, SC and founded in 2005 by Carolina natives Matt Jones, Jason Simpson and Todd Ussery, Sabal Homes is one of the Lowcountry's premier homebuilders. From custom homes to move-in ready houses, Sabal Homes offers numerous floor plans in nine developments across the Charleston tri-county area. The Sabal Homes team has an extensive background in land acquisition, product development, construction and customer service and focuses on providing a unique buying experience for every homebuyer. For more information, call 844-MYSABAL or visit SabalHomesSC.com, facebook.com/SabalHomes or twitter.com/SabalHomes.