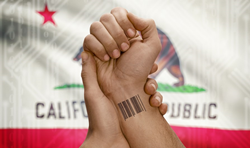 Taking a proactive approach to CCPA compliance will prepare your business to thrive in the evolving data compliance landscape.
HOBOKEN, N.J. (PRWEB) October 02, 2019
Messaging Architects, an eMazzanti Technologies Company and data compliance services provider, discusses anticipated effects of the coming data privacy regulations in California (CCPA) and other states in a new article on the Messaging Architects website.
The informative article answers the question, "What is the CCPA?" and describes the basics of the California mandate. In addition, the steps to CCPA compliance are presented, including the requirement to add a clearly marked, "Do Not Sell My Personal Information" link to websites and apps. The author then discusses other U.S. data privacy laws and industry action on the topic.
"The CCPA represents a significant shift in attitudes about data privacy regulation in the United States," stated Greg Smith, Vice President of Services Delivery at Messaging Architects. "Taking a proactive approach to CCPA compliance will prepare your business to thrive in the evolving data compliance landscape."
Below are a few excerpts from the article, "Data Privacy Laws and CCPA Compliance in California Affect Businesses Everywhere."
What is the CCPA?
"In 2018, California passed a sweeping data privacy act based on the European Union's General Data Protection Regulation (GDPR). This Consumer Privacy Act requires compliance by all businesses that collect data related to California residents, have annual gross revenues of at least $25 million and collect personal information on 50,000 or more consumers."
"In addition, the regulations affect third-party suppliers who provide goods and services to companies required to comply with CCPA. That means that even if you do not have an office in California or meet the revenue and size specifications, the law may still apply to your business."
Steps to CCPA Compliance
1) "Include a clearly marked "Do Not Sell My Personal Information" link on websites and apps."
2) "Audit your data. Know what kinds of personal information your business gathers or processes. Know where the data lives and who has access to it. This includes data reaching back to January 1, 2019."
More steps to CCPA compliance >>
Proactive Approach to Data Privacy
With GDPR and CCPA compliance already shaping the business environment, and the certainty of federal regulations in the near future, businesses cannot afford to take a laid back approach to data privacy. Implementing data privacy practices now prepares organizations to respond with relative ease to both current and future regulations.
The consultants at Messaging Architects can help organizations of all sizes develop an information governance program that includes compliance with data privacy laws. They guide business leaders through the maze of regulations, assessing compliance status and assisting them with defining internal policies. With a proactive approach, leaders and owners can protect both the business and its customers' privacy.
Related resource information:
GroupWise to Office 365 Migration Guide Offered by Messaging Architects
Improve compliance with Office 365 E5 plan
About Messaging Architects
Messaging Architects specializes in effectively managing and securing an organization's most precious asset, its information. With over 20 years of information management and technology consulting experience, the Messaging Architects team has provided corporations, educational intuitions, health care facilities and nonprofits with methodologies, procedures and technology to keep their data organized, compliant and secure.
About eMazzanti Technologies
eMazzanti's team of trained, certified IT experts rapidly deliver increased revenue growth, data security and productivity for clients ranging from law firms to high-end global retailers, expertly providing advanced retail and payment technology, digital marketing services, cloud and mobile solutions, multi-site implementations, 24×7 outsourced network management, remote monitoring and support.
eMazzanti has made the Inc. 5000 list eight consecutive years, is a 4X Microsoft Partner of the Year, the #1 ranked NYC area MSP, NJ Business of the Year, 5X WatchGuard Partner of the Year and one of the TOP 200 U.S. Microsoft Partners! Contact: 1-866-362-9926, info@emazzanti.net or http://www.emazzanti.net Twitter: @emazzanti Facebook: Facebook.com/emazzantitechnologies.