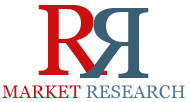 Dallas, Texas (PRWEB) June 17, 2014
This report offers detailed analysis of the USA's beverage market with market size forecasts. This report also notes key drivers across all major categories of drinks; In particular, it provides an in-depth analysis of the following:

Volumes for Q1 2014 vs. Q1 2013, Provisional 2014 volumes, moving annual totals (MAT) and latest 2014 forecasts are provided for each individual beverage category.
All forecasts included supporting text on quarterly performance and forecast assumptions.
More granular data is provided for the Carbonates category, with data split by regular vs low calorie, and by key flavors.
Significant activity in the soft drinks industry is covered including recent new product introductions (detailing flavor, pack type, pack size, retail price and selected pack shots) and the latest industry news.
Identification of new products, detailing owners, operators and branding.
Order a purchase copy of this report at http://www.rnrmarketresearch.com/contacts/purchase?rname=186622.
Key Findings

Consumption has been impacted by snow and freezing temperatures throughout much of the USA, boosting hot beverage sales at the expense of other categories
An increasing number of states prepared the way to implement new sales taxes on sweetened soft drinks, a move that is expected to have a significant impact on future soft drink sales
Packaged water had a very solid quarter despite the highly inclement weather, on course to challenge carbonates as the USA's leading beverage category
Record dairy prices heralded another significant drop for white and flavored milk, despite the dairy industry revamping its advertising
Cider consumption continues to see substantial growth, as well as the arrival of new brands and flavors keen to capitalize on this fast-growing category
Complete report available at http://www.rnrmarketresearch.com/quarterly-beverage-tracker-usa-market-report.html.
Reasons to Buy

Designed for clients who want to understand the latest trends in the USA's beverage industry and want more detail and analysis on this data.
USA Quarterly Beverage Tracker report is ideal for benchmarking total market vs retail audit data and is an essential tool for keeping up-to-date with the latest industry and market developments.
This report will give the user confidence to make the correct business decisions based on a detailed analysis of the beverage market in the USA.
In the current climate of economic uncertainty and market volatility companies need to know about more than just data.
This report provides a complete overview of all commercial beverage consumption trends, latest market developments and an economic mood indicator.
Table Of Contents
At a Glance
Impact Of The Economic Situation
HIGHLIGHTS
MARKET DRIVERS
Market Trends
Soft Drinks
Packaged Water
Bulk/HOD Water
Carbonates
Juice
Nectars
Still Drinks
Squash/Syrups
Fruit Powders
Iced/RTD Tea Drinks
Iced/RTD Coffee Drinks
Sports Drinks
Energy Drinks
Alcoholic Drinks
Beer
Cider
Spirits
Wines
Other Alcoholic Drinks
Dairy Drinks
White Milk
Cultured Dairy Drinks
Flavored Milk
Other Liquid Dairy
Soymilk
Grain, Nut, Rice and Seed Milk Alternative Drinks
Hot Beverages
Hot Tea
Hot Coffee
Data Tables
Explore more reports on Beverages industry at http://www.rnrmarketresearch.com/reports/food-beverage/beverages.
About Us:
RnRMarketResearch.com is an online database of market research reports offer in-depth analysis of over 5000 market segments. The library has syndicated reports by leading market research publishers across the globe and also offer customized market research reports for multiple industries.