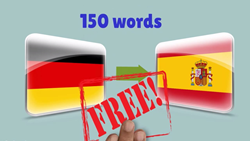 Testing the service is the best way to ascertain it's quality.
Sarasota, FL (PRWEB) October 28, 2014
The primary aim of the company is to enhance communication and broaden people's understanding of a large number of languages. They offer services in 150 languages and these effectively work even when everybody is sleeping, because of the flexibility of the company - it is open 24 hours a day. USA Translate always makes use of an amazing and convenient project management system where both the translator and the client are given access to a clear and precise communication system, especially when there are certain questions with regards to the project.
Translation services that the company provides include: document translations, website translation, specialized translation, localization, desktop publishing and all other certified translation services that people need. With the huge number of language combinations that they are providing, everyone is given great assurance that whatever language they wish to translate will be given immediate and effective response by the company.
All translations are of the highest quality because they are done by native, professional and well-equipped translators. The Company also ISO accredited and that is why customers are given great assurance that this is really a reputable company whose assistance they should seek.
On top of receiving high quality translation services, customers are no longer concerned with going over budget. This is because the company provides all of their services at affordable prices. This is great. People will be given a great opportunity to have their language translated without spending too much money.
With the extensive and high quality translation services of the company, customers are assured that the time, money and effort they are going to use in seeking the company's translation services assistance will pay off.
To know more about the company as well as their translation services, please visit USA Translate at http://www.usatranslate.com. People may also contact them at 813-319-2666 or by email info(at)usatranslate(dot)com for more details and information.