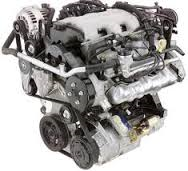 The V8 engine blocks produced by General Motors are some of our top selling motors online and the 350 is expected to build more sales.
Portland, OR (PRWEB) January 14, 2014
The Chevrolet small block series of engines are one type of motor that continues to be in demand in the second hand market in the United States. The Got Engines company is now selling used 1993 Chevy 350 engine inventory online at http://www.gotengines.com/chevrolet/rebuilt-chevy-engines.html.
These V8 motors are no longer in production and are sold most often through the secondary engines market. The acquisition of these motors is expected to assist vehicle owners of Oldsmobile, Buick, Cadillac and Chevy who require an immediate engine replacement.
The buyer network using the Got Engines company as a resource now includes mechanics, junkyard owners and other sources depending on above average motors for sale. The arrival of the 350 engines is designed to create better resources for locating out of production motors online.
"The V8 engine blocks produced by General Motors are some of our top selling motors online and the 350 is expected to build more sales," said a source from the GotEngines.com company.
The improvements to the small block inventory now announced are part of the new supplier arrangements set up for 2014. A different resource for purchasing replacement engines is now part of the acquisition efforts undertaken by GotEngines.com staff to find better condition engines.
"The different suppliers of replacement motors we're now using are helping to uncover out of production units, vintage editions and newer builds that not all retailers are selling online," included the source.
The Got Engines company has enhanced the research that purchasers of engines can complete online this year. The arrival of new inventory is now updated in the stock database that the public has access to when researching engines online. All price requests are now handled through this completely automated solution online.
Additional engine inventory updates can be found when accessing the new content section of the company website at http://gotengines.com/blog online.
About GotEngines.com
The GotEngines.com company is currently one of the discount resources American engine buyers use to purchase motor vehicle engines online. This company uses a combination of local suppliers and national distributors to build the inventory listed on the company website. The GotEngines.com company has grown over the past seven years online and now features free shipping for all of its motors. This company has launched a motor vehicle engine warranty program for 2014 and extends all the coverage buyers demand for replacement engines.