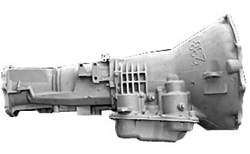 We've adjusted our Dodge inventory this year to please more automatic transmission buyers with lower mileage units and lower prices.
Chattanooga, TN (PRWEB) January 12, 2014
The Ram truck series is now one vehicle brand that the Got Transmissions company is now focusing on for transmissions replacements this year. This company is including used 1996 Dodge Ram transmission inventory online at http://www.gottransmissions.com.
The Chrysler engineering of motor vehicles in the North American market has introduced different levels of technology with each production year. These developments have helped to produce the
42RH and 46RH transmissions that are now featured for sale online. The Got Transmissions company is now one of the resources providing these 3.9 and 5.2 engine compatible gearboxes.
The truck transmissions division at the GotTransmissions.com website currently features additional builds for Ram and related trucks online. Aside from the announced new arrivals, the New Venture Gear diesel transmissions and 47RH gearboxes are currently found in the Dodge inventory on the company website.
"We've adjusted our Dodge inventory this year to please more automatic transmission buyers with lower mileage units and lower prices," said a source at the GotTransmissions.com company.
The used transmissions that are purchased through trusted companies and featured on the Got Transmissions updated website are packaged with better policies for warranties. All automatic transmissions that are now in stock are eligible for the warranty protection plans that are established for 2014.
"The Dodge builds that are in stock as well as Ford and Chevrolet are now paired up with our underwritten warranty coverage for most OEM parts replacements," the source included.
The Got Transmissions company website has been updated with the warranty policy information and new Dodge Ram transmissions arrivals. The research system that is now standard online can be used to locate the new inventory and pricing.
The customer service phone system at 1-866-320-1182 is now available as an optional tool to generate pricing or detailed information about company inventory for sale. Freshly hired customer support staff now contribute the information that is provided to the public who use this contact number.
About GotTransmissions.com
The GotTransmissions.com company supplies American consumers with a discount resource to find replacement motor vehicle transmissions built by foreign or domestic manufacturers. This company is one of the top resources in North America and retains its position each year due to low prices and no charge warranties. The GotTransmissions.com company website currently serves thousands of transmission buyers each month researching units before sales decisions are completed. This company offers trained customer service specialists who provide all company support before or after each sale.