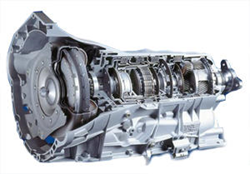 The Got Transmissions acquisition of these import gearboxes is increasing the options for buying replacements on the Internet
Albany, NY (PRWEB) December 28, 2013
Acura is one luxury brand sold in the U.S. market that is created and distributed globally by the Honda Motor Company. The Got Transmissions company has now acquired used 1999 Acura TL transmission inventory for inclusion online. These units are now listed in the import inventory available for customer sales.
These four-speed automatic gearboxes are OEM constructed builds that have been purchased using leading resources in the U.S. These automatic units are part of the final parts used in the TL series before the manual transmissions were added after the 2000 year.
The luxury sedan auto parts market for foreign vehicles is not as defined in the United States as in countries like Canada or Europe. Not all retailers of parts choose to distribute larger parts like transmissions direct to buyers.
"The Got Transmissions acquisition of these import gearboxes is increasing the options for buying replacements on the Internet," said a source from the Got Transmissions company.
The Acura inventory division of the Honda company is one example of recent acquisitions for luxury auto parts completed this year. Mainstays in the Honda inventory like Civic and Integra are currently represented in the GotTransmissions.com online inventory.
"Each acquisition completed this year for foreign transmissions is now building an easier to search inventory online," the source included.
The GotTransmissions.com website is now helping with the research process for replacement transmissions for luxury vehicles online. Aside from the creation of make and model pages online, a better solution for researching in stock inventory is now supplied online.
All foreign or domestic transmissions available for U.S. shipments can be found through the locator system recently installed and modified online. This open system generates all stock information, warranty data and exact sale pricing.
This online system is a secondary research tool apart from buyers who prefer to use the toll-free number added at 1-866-320-1182. Each of these research tools will remain in place as primary search methods offered for transmissions buyers.
About GotTransmissions.com
The GotTransmissions.com company supports owners of automobiles in North America by distributing replacement transmissions that are used condition and discounted for sale. The company warranty policy specifies all covered parts that are attached with each previously owned transmission in stock. The GotTransmissions.com company services online includes forms for online contact, access to the toll-free company number and instant quotes for prices. These changes were added starting in 2012 and have been completed in 2013 to expand the company services within the coming year.