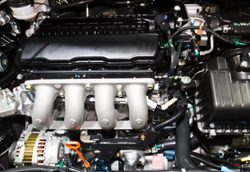 Each transmission that buyers research using our company website is meant for long-term usage and is backed up with our own warranty policies.
Cincinnati, OH (PRWEB) January 10, 2014
The persistent manufacturing by Toyota has helped introduce brands like Lexus in the U.S. market over the past 25 years. The Got Transmissions company is now selling replacement Lexus transmissions online in the U.S. This company is adding used 1999 Lexus RX300 transmission inventory at http://gottransmissions.com/lexus-transmissions.html.
The Lexus replacement transmissions currently for sale online are featured in dual configurations for buyers. The AWD and overdrive assemblies that have then produced for the RX300 are now featured for sale. These units are compatible with the 3.0 V6 engines that are placed in many of the Lexus vehicles.
The arrival of these automatic transmissions is one part of the luxury vehicle upgrades now part of the Got Transmissions inventory. Units from Mercedes-Benz, Saab, Land Rover and Cadillac have been added to the sellable inventory now posted on the company website in the U.S.
"Each transmission that buyers research using our company website is meant for long-term usage and is backed up with our own warranty policies," said a source at the GotTransmissions.com company.
The Lexus gearboxes now for sale to North American buyers are eligible for the recent freight policy changes announced for online and telephone processed orders. The RX300 units and other luxury builds in stock are now shipped without charges for freight when delivered in the 48 continental states.
"The discount price structure, warranty plans and new shipment policies are expected to increase the amount of luxury transmission shipments that are processed by our company this year," the source added.
The GotTransmissions.com company website has been modified to include the Lexus inventory now announced for public sale. The search system that all buyers are granted access to online features the new sale pricing and inventory information needed for buyers to research all inventory successfully.
All transmissions that are in stock in the used inventory are also priced through the phone quotes system enacted at 1-866-320-1182 in the U.S. Specialists are available daily through this new number to deliver all price information to buyers.
About GotTransmissions.com
The GotTransmissions.com company supports American consumers buying auto parts online by distributing transmissions that are discounted in price. This company has built a growing network of auto distribution companies supplying all of the foreign and American gearboxes showcased online. The GotTransmissions.com company inventory currently growths monthly as different suppliers contribute classic and new inventory online. The toll-free telephone customer support this company offers provides new offline research methods for gearbox buyers in the U.S. The company website is now updated through an automated tool.