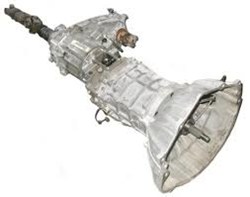 We've sold Jeep units for more than 6 years online.
Nashville, TN (PRWEB) August 09, 2013
Jeep SUVs remain the primary brand for sport utility vehicles in the U.S. The successful pairing of V6 and V8 motors with the intelligent transmission systems has helped to maintain satisfaction from all Jeep owners. The GotTransmissions.com company is now announcing its sale pricing for all used 32RH transmission inventory online at http://www.gottransmissions.com/blog/jeep-transmissions/32rh-transmission.
Sale pricing now configured and announced for the preowned 4-speed Jeep units is one incentive scheduled to benefit each buyer upon purchase. The lower than standard pricing that is attached with these Jeep units marks the first time in the Got Transmissions company history that the standard price is now near the actual wholesale cost.
"We've sold Jeep units for more than 6 years online," a warehouse associate for the Got Transmissions.com company said. Consumers typically can find genuine units that are sold online and through dealers that distribute offline although quality levels can be hard to match.
Some sellers that currently sell gearboxes online purchase from distributors that perform no checklist evaluations. These are used in the industry to ensure that all working parts are working correctly. The lack of evaluations can degrade the resale value of each transmission.
The Jeep units and other automaker brands that can be researched online from the Got Transmissions company are evaluated upon acquisition to increase the usability after replacement in vehicles. This transmission quality commitment is an extra benefit for mechanics and owners of vehicles who shop online for transmissions for sale.
"We're now able to ship free of charge inside the U.S.," the associate added. This measure is an additional bonus created this year that applies to Jeep, Chevy, Ford, Dodge, Honda and Toyota gearboxes that are listed for sale. More information about announced sale pricing and shipment details can be reviewed by visiting the company website.
About GotTransmissions.com
The GotTransmissions.com company retails transmissions previously owned for American and foreign made vehicles that are sold in the United States. The company staff is experienced in the secondary industry and is able to acquire units that are sometimes out of stock through regular retail outlets. The GotTransmissions.com website is one of the most visited resources that can be found for transmissions on the Internet. This company is known for reducing all pricing related to its inventory that is shipped to all buyers. Cost of shipping incentives and special edition sale pricing programs are currently in place for each buyer with no coupon code required.