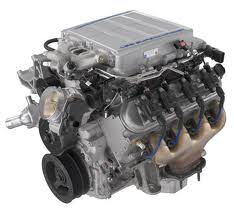 The 6.5 is one of the GM produced engines that features an added turbo and these editions are now sold complete in our used inventory.
Atlanta, GA (PRWEB) January 18, 2014
General Motors relaunched its diesel engineering of engines in 1992 and created new turbo editions of its Detroit Diesel lineup. Used condition engines for the GM brand are now sold at the Got Engines company. This company now sells used 6.5 turbo diesel engine units online at http://www.gotengines.com/diesel-engines.html.
The 1992 to 2001 GM production range is now represented for buyers who use the Got Engines company as a diesel resource. The truck, light-duty SUV and heavy-duty SUV series of vehicles that have used the 6.5 engine series can now receive replacements due to the arrival of the new units for sale online.
The GotEngines.com company has changed its diesel engines inventory over the past six months to feature more hard to find assemblies used in the U.S. These inventory changes include import and domestic created motors from automakers and independent sources.
"The 6.5 is one of the GM produced engines that features an added turbo and these editions are now sold complete in our used inventory," said a source at the Got Engines company.
The Chevrolet diesel motors now featured for online sale are eligible to receive the changed warranty plans announced at the start of this year. The new policies are extended to offer as much as 36 months to each buyer after a sale is made. The 6.5 and other diesel units now feature this option.
"The used diesel engines that we're selling online are hand picked for quality and counts of mileage to provide a resource for buyers who are researching value and price online," included the source.
The Got Engines company is continuing the additions to the 2014 warehouse inventory to build a better online presence. Some engine brands have been discontinued by suppliers or dropped from the company inventory for lack of demand. The different range of motors now showcased for buyers is a new customer service strategy for the remainder of this year.
About GotEngines.com
The GotEngines.com company supplies gasoline and diesel equivalent engines for low prices in North America. This company has created a larger distribution source this year to help provide above average condition motors for sale. The GotEngines.com company is now staffed by foreign and American engine specialists who personally assist all buyers of motors by phone or through the online contact portal. This company provides warranty policies and free shipment options for all purchasers of replacement motor vehicle engines. The toll-free phone support this company added in 2013 has increased customer satisfaction.