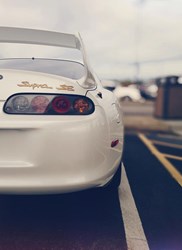 Locating Toyota or other automaker engines is now expected to be a faster process thanks in part to the search tools now positioned for use online
San Jose, CA (PRWEB) December 24, 2013
Toyota motors that are produced strictly for the JDM market are now available through some resources in the United States. The Got Engines company is now announcing its used 7MGE engine inventory that is available for purchase online at http://www.gotengines.com/blog/toyota-engines/toyota-engines.
These replacement motors are available for Supra vehicles and other compatible builds in the Toyota brand. These Japanese engines are now imported for direct sale to the American public. The 7MGE series is part of the recent acquisitions made by GotEngines.com to increase its inventory of import engines in the American market.
The JDM engines that are now featured online apart from the Toyota builds in stock are searchable when utilizing the programmed research tool for engine research on the GotEngines.com website. Because JDM inventory can be in short supply, a new search tool has been added for online use.
"Locating Toyota or other automaker engines is now expected to be a faster process thanks in part to the search tools now positioned for use online," a source for the Got Engines company said.
The 7MGE Supra engine announced for immediate sale is eligible for the modified limited warranty plans now available. Changes to the extended coverage plans made this year has increased the protection coverage for domestic vehicles. The new improvements made to the JDM engines inventory online has created new protection for foreign engines in stock.
"Our domestic engines inventory has been one of the resources buyers have used since 2007 to find engine replacements and our inclusions of import engines is expected to attract more buyers," the source confirmed.
The GotEngines.com company resource online is now configured to produce instant quotes for engines in stock. The need to call the company at 1-866-320-1065 for prices or engine code matching is now reduced due to the online system in place. All quotes and warranty information essential for engine brands can be found through the configured system now available.
About GotEngines.com
The GotEngines.com company supplies used automotive engines for American and foreign vehicles for drastically low prices online. This company maintains its inventory of hundreds of different engine types by expanding its distribution options in the United States. The GotEngines.com company support staff offers immediate service solutions to users of the company website or callers to the toll free telephone system. All engines that this company acquires and distributes to all buyers are warranted against parts failures or other issues after delivery. The engines inventory listed online is now modified daily.