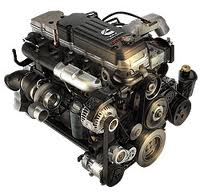 Cummins is one of our biggest sellers online for replacement diesel engines and we're now adding more of the commercial lineup of engines for buyers this year
Pittsburgh, PA (PRWEB) January 12, 2014
Diesel engines are expanding in production in the U.S. based on increased demand in the commercial and consumer industries, according to auto industry estimates. The Got Engines company is one of the used diesel engine suppliers keeping up with demand from consumers online. This company is now selling used 8.3 Cummins engine inventory for reduced prices at http://www.gotengines.com/diesel-engines.html.
These commercial engines are one part of the new upgrades to the 2014 diesel inventory added online. These Cummins motors now found in the company inventory are offered for lower prices based on new partnerships that exist in the secondary parts market in the U.S. Engine buyers who prefer to purchase second hand engines are expected to reap the benefits of the newly priced Cummins inventory.
The 8.3 displacement motors currently available are specifically designed for installation into fire trucks, motor homes, buses and other commercial vehicles. These 8.3 motors have joined the smaller builds in the diesel inventory at the GotEngines.com company for the Cummins brand.
"Cummins is one of our biggest sellers online for replacement diesel engines and we're now adding more of the commercial lineup of engines for buyers this year," said one source at the GotEngines.com company.
These changes to the online diesel inventory are related to the gasoline engines inventory that was upgraded at the first part of this year. Different engines meant for installation into Chevrolet and Ford trucks have been included for sale at new price levels online. These inventory and price changes are expected to continue for other brands listed in stock.
"All changes in price that are announced for engines for sale are now listed in our quotes system that is now in effect for price discovery online," the source included.
This modified method of price retrieval for consumers is decreasing the workload that company customer service staff complete daily through the service number at 1-866-320-1065. Consumers are now capable of retrieving prices using the online tools as an alternate option instead of calling the company by phone for price checks and availability.
About GotEngines.com
The GotEngines.com company is one resource that American consumers use to find gasoline, hybrid and diesel engines for sale at reduced prices online. This company has built one of the most respected replacement inventories of used motors located on the internet. The GotEngines.com company support staff offer lookups by phone for VIN numbers, engine codes and other data types to ensure all buyers receive the correct engine shipments. The inventory that this company provides for American and foreign builds is now updated daily through its automated inventory tools.