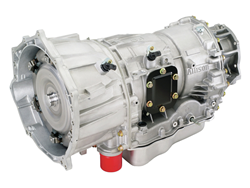 The Allison name is synonymous with GM vehicles in North America for transmissions
Memphis, TN (PRWEB) December 15, 2013
GM relied upon its production of Allison transmissions for decades before selling this brand in 2007. Shortages of these units has made replacement Allison units harder to find for some second hand parts buyers. The Preowned Transmissions company is now selling used Allison Transmission inventory to U.S. buyers. The company website launched at http://preownedtransmissions.com is now showcasing this inventory online.
Both gasoline and diesel vehicle production at the General Motors Company featured Allison gearboxes for decades. The amount of these units produced over the past 30-year time period has resulted in many types of vehicle brands using the Allison builds.
The vintage and late model transmission builds from Allison that some buyers can have issues locating online are included in the new Preowned Transmissions company inventory. An expanded range of suppliers is now one of the changes that has improved the total inventory that is showcased to buyers seeking replacement Allison-GM transmissions for sale.
"The Allison name is synonymous with GM vehicles in North America for transmissions," a source at the PreownedTransmissions.com company said.
The Allison brands now in stock are one portion of the available inventory that is validated and certified before distribution is made to the public. Other GM transmission builds can be located using the advanced system for research currently supplied online.
"The entire used gearbox inventory that is available in North America is now available for research using the tool provided on our homepage," the source confirmed.
The Preowned Transmissions company specializes in North American automaker brands as well as some import inventory. The replacement options that car owners, salvage companies, junkyards and service centers now have for second hand units has been increased through 2013.
The arrangement of warranty protection made earlier this year for all company inventory has improved the assurance of consumers who purchase the transmissions for sale marketed online.
About PreownedTransmissions.com
The PreownedTransmissions.com company supplies consumers with simple ways to purchase a replacement transmission for a wholesale price online. The company network of buyers relying on the inventory supplied includes salvage companies, junkyards and other sources that purchase used gearboxes. The PreownedTransmissions.com company has expanded its partnerships in North America this year to ensure that a larger range of inventory could be made available to all gearbox buyers. The pricing and adjustments to the inventory has increased the interest from buyers using this online company as a transmissions resource.