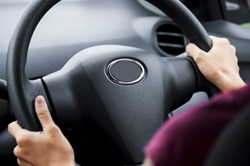 We're one of the largest secondary resources that car owners, body shops and other parts buyers use in the U.S. to find foreign produced engines for sale
Atlanta, GA (PRWEB) January 10, 2015
German automotive engineering has been regarded in the past two decades as one alternative to U.S. based automakers, according to auto industry news. The Preowned Engines company has now boosted its used Audi engines inventory available this year to supply more foreign components to replacement car parts buyers at preownedengines.com.
The Audi motors that are supplied in used condition include various sizes that are found in classic and modern vehicles. The R8 4.2 V8 motors as well as the V10 editions are now in place for direct consumer sale. Smaller I4 and V6 motors that are found in the TTS, TT, S4 and SQ5 vehicles can also be purchased in used condition.
"We're one of the largest secondary resources that car owners, body shops and other parts buyers use in the U.S. to find foreign produced engines for sale," said one Preowned Engines company rep.
To go along with the Audi AG used motors for sale online, more foreign SUV and hatchback size motors have been added for 2015. Replacement motors for Mercedes, Honda and Kia vehicles can now be located when using the inventory search platform that exists for users of the Preowned Engines company homepage.
"We've installed a direct finder for easy access on our website to make it an even easier process to find the right size motor with sale pricing," said the rep.
The Preowned Engines company search portal that features all price data and inventory numbers is available seven days a week for web users in the U.S. and Canada. Offline parts buyers who are unable to use the digital system can find direct price data when dialing the toll-free phone line at 1-866-320-1065.
About PreownedEngines.com
The PreownedEngines.com company is one of the largest web portals to find used vehicle motors from hundreds of dealers in the U.S. The company offers an instant search system that provides in stock data as well as price information. The PreownedEngines.com company supplies domestic and foreign vehicle motors that are secured through secondary resources to maintain low pricing and quality for parts purchasers.