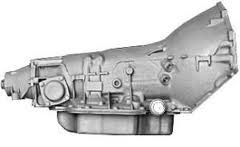 Price levels that are now in place mimic what we were selling at six years ago online.
San Jose, California (PRWEB) August 29, 2013
Buying used auto transmissions is a way that car owners can save money when a defective transmission prevents proper operation. The GotTransmissions.com company is providing alternatives to car owners who need to purchase a replacement gearbox. This company is now dropping its prices to new sale levels for all purchasers online at http://www.gottransmissions.com/blog/used-transmissions-2/auto-transmission.
"Price levels that are now in place mimic what we were selling at six years ago online," said a seller for the Got Transmissions company.
The automatic transmission units from Ford, Dodge, Chevy, Jeep, Chrysler, Plymouth, Honda and Toyota in stock are fixed with the new sale prices announced.
The development of auto transmission technology improved in the late 1970s to provide a new standard of shifting patterns for vehicles.
Electronic controls were developed by Ford and General Motors through the 1980s to upgrade the control that drivers have for a 3, 4 and 5-speed transmission series.
"The company website has expanded in 2013 with new inventory types and limited warranty details that consumers can research," the seller added. The complete inventory that is accessible includes hundreds of different transmission types from various automakers.
The use of an automatic transmission is in combination with stick shift systems that are currently placed in most automobiles produced by American and import automakers. Each of these types of gearboxes can be researched through the Got transmissions company website for stock and price data. New pages are consistently edited by company staff to educate consumers researching these units.
The price drop announced and provided for web sales by this company is one recent addition to the content management system that was installed earlier this summer online. Consumers who are interested in following all company changes in price or inventory additions can access this area online at http://gottransmissions.com/blog.
About GotTransmissions.com
The GotTransmissions.com company website provides immediate access to consumers seeking used replacement gearboxes for insertion into foreign brand and American made automobiles. A complete resource of more than 1000 pages is currently offered to the buying public when visiting the GotTransmissions.com website. This company has provided these resources to transmission buyers since the year 2007. Inventory is constantly added on a weekly basis and is monitored for price decreases and demand. Transmission quotation tools are currently in use on the company website for distribution of current sale pricing.