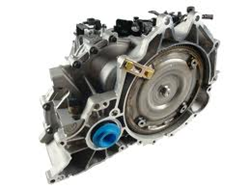 Our gearbox inventory includes four-speed, five-speed and diesel units that are compatible with most of the vehicles that are currently used in North America.
Akron, OH (PRWEB) October 16, 2013
Automatic transmissions are one of the most common types of auto parts to fail in used vehicles that have reached the 50,000-mile mark. The Got Transmissions company specializes in replacement transmissions and is now offering a used automatic transmission sale online at http://www.gottransmissions.com/automatic-transmissions.html. These transmissions include the V6 and V8 units that are listed as in stock.
Multiple changes have been announced this year to the types of inventory that are carried for sale online. The new sale pricing applies to American and foreign builds that are listed by this company in stock.
Changes in pricing for manual units was announced during the spring of this year as part of new price adjustments for secondary inventory.
The automatic gearboxes that are marketed for Ford, Chevy, Dodge and some foreign brands are now included in the new sale pricing. The warranty coverage that is applied with the sale of these units is expected to offer a way to protect the original parts from failure for a period of up to three-years in length.
"Our gearbox inventory includes four-speed, five-speed and diesel units that are compatible with most of the vehicles that are currently used in North America," said a source from the GotTransmissions.com company.
The improvements made to the search systems for used transmissions that are currently found on the GotTransmissions.com website are expected to simplify the actual research that buyers go through when seeking a previously owned replacement with low mileage online. The searches that are now available include full price details and shipment incentives.
"The previously owned inventory that is now announced for reduced pricing online is in combination to the different shipment policies that are in place to save consumers more money during the purchase process," the source added.
Automatic transmissions for foreign vehicles are now growing in popularity on the replacement market and the GotTransmissions.com company is changing its policies for inventory. The 2013 upgrades to the Honda, Mitsubishi, Toyota and Nissan inventories has helped to open the door for buyers unable to locate import gearboxes online.
Additional price drops and other sale incentives that are created by the Got Transmissions company are expected to be announced in the blog section of the company website. This resource at http://www.gottransmissions.com/blog is helping to deliver company news and information direct to the public online.
About GotTransmissions.com
The GotTransmissions.com company retails previously owned transmission units that are used for replacement in cars, sport utility vehicles and pickup trucks throughout North America. The low prices that are promoted by this company are secured through better relationships with supply chain contract partners. The GotTransmissions.com website is a resourceful way that the general public can use to find manual and automatic transmission units for most vehicles produced after the year 1975. Policies for limited warranty protection and shipment reductions have been introduced in the past 12 months by this company.