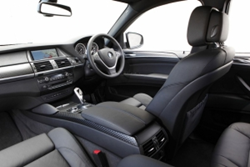 We're one of the agencies that are centered around helping auto parts buyers save money and we've adjusted our inventory accordingly to present new prices
Boston, MA (PRWEB) December 18, 2014
BMW is now one of the car companies that is represented inside of the Revven company inventory online. Auto owners, body shop owners or junkyard parts buyers can now purchase used BMW engines for diesel, electric or gasoline engines through the portal at revven.com.
The discounts that are being supplied through the Revven company this year are because of arrangements with various North American suppliers that specialize in BMW second hand motors. One incentive that purchasers of the complete engine blocks will receive this year is zero import charges at the time of shipment.
"We're one of the agencies that are centered around helping auto parts buyers save money and we've adjusted our inventory accordingly to present new prices," said one Revven rep.
The in stock used motors for diesel, gasoline or electric brands of BMW vehicles that are available for web or offline sales this year are now showcased with better terms of warranty protection. A brand new policy is included for every motor buyer that offers levels of protection not obtained through some retailers.
"Warranty coverage for a used import motor is critical and we supply this protection at zero cost to purchasers through our company," said the rep.
The Revven company sells foreign and domestic preowned automobile engines for lower than regular MSRP prices. The near wholesale price structures that are attached to each unit in stock can be acquired using the quotation tool built for consumers to use on the web or through the toll-free number at 1-877-808-5529.
About Revven.com
The Revven.com company remains one of the popular destinations for motor buyers in the U.S. who prefer used condition inventory. The company setup its portal for engine research this year and now supplies low prices alongside of its motors in stock. The Revven.com company offers a toll-free contact system as well as a sophisticated Internet portal that provides real time services to auto parts purchasers.