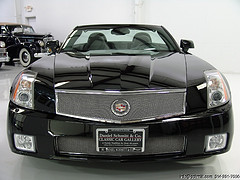 The XTS vehicles are now supported in both the LF3 and LFX editions to provide dual versions of the V6 block to consumers buying replacement versions
Charlotte, NC (PRWEB) July 01, 2015
The XTS cars produced under the Cadillac brand of the General Motors company were upgraded in the year 2013 to include new turbo edition motors. The Preowned Engines company has updated its direct injection inventory this month to include used Cadillac XTS 3.6 turbo engines for sale at http://preownedengines.com/cadillac-xts-3-6-turbo-engine.
The blocks that are now being featured in the used GM inventory include the LF3 RPO editions that are part of the High Feature engine family. All vehicles with the Epsilon II platform can accept the 410 horsepower units that are now offered for web and offline sale this year.
"The XTS vehicles are now supported in both the LF3 and LFX editions to provide dual versions of the V6 block to consumers buying replacement versions," said one Preowned Engines company sales rep.
The used Cadillac XTS Twin turbo builds that are in the DI inventory at the POE website have been tested for use with the 6T70 and 6T75 transmissions. This extra testing will provide purchasers of the blocks with the assurance needed that the used editions will install correctly in a Cadillac vehicle.
"All pricing for the units that we have available to buy is displayed during the process of checking out through our web system," the sales rep included.
The Preowned Engines company has doubled the size of its customer service staff this year to accommodate more consumers who order inventory by telephone. The toll-free number at 1-866-320-1065 can be called to order the XTS turbo series or other second hand inventory offline.
About PreownedEngines.com
The PreownedEngines.com company is one retail source to purchase used condition motors for domestic and Japanese automobiles in the United States. The company is now using more second hand inventory suppliers nationally. The PreownedEngines.com company helps the public to find discounts and shipping incentives through its warehouse database on the company website.