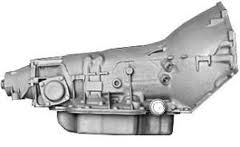 The used 6-speed assemblies for Camaro vehicles that we have entered into our showcased inventory will help more automotive mechanics and consumers with choices for gearbox replacements
Lexington, KY (PRWEB) August 27, 2015
The classic and late model Chevrolet Camaro vehicles built by the General Motors company have utilized different technology for transmissions for the past three decades. The Preowned Transmissions company has upgraded its available inventory provided on the company homepage to feature used Camaro transmissions in 6-speed builds. Details about this inventory change can be explored at http://preownedtransmissions.com/purchase-camaro-transmissions.
The new variety of manual and automatic gearboxes showcased to consumers this year includes products such as Aisin, Tremtec and standard GM editions. This revised inventory will provide additional ways that consumers can buy a replacement product without the need to purchase from an automotive dealership at the full MSRP price.
"The used 6-speed assemblies for Camaro vehicles that we have entered into our showcased inventory will help more automotive mechanics and consumers with choices for gearbox replacements," said a PreownedTransmissions.com source.
The support for Camaro, SS and Corvette vehicles by the Preowned Transmissions company is part of a new commitment to supply higher quality automotive parts for established brands. By connecting with additional junkyards, more inventory is being supplied this year to more parts of the country.
"In addition to the 6-speed models available, people who utilize our website can find 4-speed and 5-speed used GM gearboxes," the source added.
The Preowned Transmissions company is providing offline customer support through a recently constructed call center. If consumers are unable to find specific part numbers in stock using the company website, the toll-free number at 1-866-320-1182 is available to help consumers receive immediate support.
About PreownedTransmissions.com
The PreownedTransmissions.com company provides a growing American components inventory that consumers can access while visiting its website this year. The company now lists Chevrolet, Dodge, Ford, Honda and other popular vehicle brands of parts. The PreownedTransmissions.com company provides immediate support for gasoline and diesel powered vehicle transmissions that are priced lower than MSRP from dealerships.