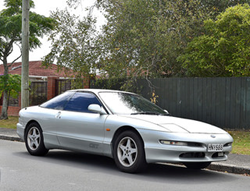 Disc and hydraulic brake modules and related components are now for sale through our website, and we're increasing the amount of SKU numbers daily
Las Vegas, NV (PRWEB) April 28, 2015
Automobile braking systems have been modified in recent years to include more hydraulic technology that is found in American and imported vehicle brands. The GetYourPart.com company is now selling used car brake rotors on its website across the country. Consumers can find out more information on what inventory is available by visiting http://getyourpart.com/used-brake-rotors-sale.
The vehicle brake rotors and additional parts that are available to buy this year are being distributed through selected partners of the GetYourPart.com company. Since consumer warranty programs can change between providers, a standard 90-day policy is now supplied at zero cost to buyers who purchase any second hand components listed for sale.
"Disc and hydraulic brake modules and related components are now for sale through our website, and we're increasing the amount of SKU numbers daily," said one GetYourPart.com company specialist.
The rotors that are being supplied are second hand units that are standard and slotted types. Performance vehicle owners or regular car owners will have the ability to select which type of front or rear rotor packages to order. Every freight shipment that is arranged after order placement has a guaranteed delivery time frame.
"The supply of van, car, SUV and truck brake parts that are promoted for sale prices through our website can be ordered by phone or through our website," said the specialist.
The Get Your Part company has teamed up with more regional auto salvage companies to manage parts shipments in Chicago, Indianapolis and Cleveland this year. More consumer markets will be included as additional automotive junk yard partners are added to the GYP distribution network.
About GetYourPart.com
The GetYourPart.com company is one of the growing industry portals that now helps deliver sale priced automotive components to the public. The company now connects its search system to nationwide databases of millions of car parts for sale. The GetYourPart.com company makes it possible to search for foreign or domestic built components that come with warranty coverage.