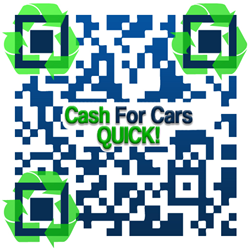 Get fast cash for used cars and trucks in Los Angeles from Cash for Cars Quick 888-728-7177.
(PRWEB) September 24, 2013
Cash for Cars Quick recently announced that they are launching a new service location in Los Angeles for the benefit of their customers in the city and its surrounding areas. The company has become popular in a very short span of time owing to its efforts in the field of automobile waste management and promoting eco-friendly ways of eliminating junk and unwanted cars and trucks. Since abandoned junk vehicles pose a serious threat to the environment, the company has presented a way to get rid of damaged or unusable vehicles that is beneficial for both the seller and the buyer.
Automobile waste management is a field that requires attention in all cities of the United States in order to ensure a cleaner and hazard-free environment for future generations. Abandoned unusable cars and trucks on public property pose serious threats to environment because of the toxic waste and reactive fluids that may even cause explosion. Companies like Cash for Cars Quick are working actively to remove these abandoned vehicles from various cities and they are also offering attractive returns to car owners. The auto buyer offers an attractive amount of cash so owners would be willing to sell their junk cars instead of deserting them on roadsides. The company has managed to develop an impressive clientele through their remarkable marketing efforts and reliable customer services.
Recently the company announced in Los Angeles California that they are launching a new service location very soon in the city to facilitate the residents and those living in the suburbs. The new location will help to attract more car owners to give away their unwanted and scrap vehicles to the company to receive great return in the form of instant cash. The service offered by this company is quite attractive as it entails many value-added features as well, such as arranging for a pick-up service and handling all the paperwork that is part of a car selling procedure. These features have made the company go ahead of its competitors in a very short span of time.
The new project by Cash for Cars Quick in Los Angeles has received positive feedback from affiliates and customers alike. The announcement has made the company even more popular and has increased its reputation among the residents of Los Angeles and its surrounding areas and suburbs. Now people will not have any difficulty in getting access to the service and they will also be able to sell their cars quickly and lucratively without facing many hurdles. The company is currently paying large sums of money for a possibly damaged or wrecked old car or truck.
The company has formed partnerships with a large number of automobile recycling companies throughout the US. These partnerships are so that they could offer them reusable cars no longer wanted by the owners to reprocess their parts and reduce automobile pollution while doing so.
Cashforcarsquick.com is a promising company in the field of automobile waste management running its operations successfully in various cities of the United States. The service offers high returns to car owners who wish to sell off their junk and scrap cars to receive some extra and instant cash. The auto buyer is actively promoting its service on the internet through excellent marketing endeavors. Their official website is maintained by the best SEO professional in the country and is well aware of the responsibility. For more information on the services and operations of this company, kindly visit their local website at http://www.losangelescashforcarsquick.com/ or call their sales representatives directly to get an instant quote for your junk car.
By using professional SEO services to help with the used car buyer to promote the message about the importance of utilizing a reputable vehicle buyer. Cash for Cars Quick continues its online presence by offering an instant quote over the phone, and regularly posts auto recycling information on the company blog and social media pages. By working with the top SEO company along with instant pricing the company hopes to attract more Los Angeles residents looking to sell their vehicle. To read more on the company's cash for cars Los Angeles Facebook page visit, http://www.facebook.com/CashForCarsLosAngeles.
About the Company:
Cashforcarsquick.com is junk car for cash service that offers junk car recycling and that provides a high return to the car and truck owners in Los Angeles and throughout the United States. The company and its partners follow environmentally friendly disposal practices to safeguard the future of the planet. To learn more about how to sell a used car fast visit the company website or call the corporate office.
Contact:
William Leonard
Phone: 888-862-3001
Email: info(at)cashforcarsquick(dot)com