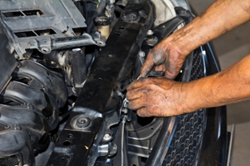 We expanded earlier this year to the NYC area, and we've adjusted our freight network to be able to ship to other areas of the state
Buffalo, NY (PRWEB) April 27, 2015
A change in suppliers in the state of New York is now helping one national engine reseller to supply more inventory to more areas in upstate NY. The PreownedEngines.com company is now selling used car engines in Buffalo, NY this year through more of its local fulfillment companies at http://preownedengines.com/buffalo-ny-car-engines.
The new arrangements were created to supply more people across Erie County with a source to purchase import or American manufactured vehicle motors at a sale price. Because of the new supplier contracts, it should now be easier to order an 4-cylinder or other size block using the POE portal and have it shipped promptly to Buffalo, NY.
"We expanded earlier this year to the NYC area, and we've adjusted our freight network to be able to ship to other areas of the state," said one Preowned Engines company rep.
The automobile motor blocks that are shipping out this year will be delivered direct to any state of NY mailing address without additional charges. Each build that is ordered by a consumer will arrive with a warranty plan in place that will require personal activation shortly after delivery is made.
"By taking steps to improve our statewide network, we've upped the quality of our second hand car motors inventory as well," said the rep.
The Preowned Engines company now lists its daily inventory changes for all sizes of motor blocks on its website. The integration of the price finder system in 2015 has made it even simpler for any person to review what incentives and discounts are supplied at the time of ordering.
About PreownedEngines.com
The PreownedEngines.com company supplies hundreds of types of vehicle motors that are sold as used editions to consumers in North America. The company has updated its range of vehicle components this year. The PreownedEngines.com company has included diesel and foreign-made vehicle motor blocks to its public inventory on sale that is now listed on its website.