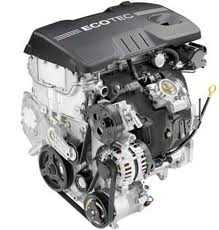 The car engines sale that is now in effect is slated for extension through the first of next year.
St. Louis, MO (PRWEB) August 30, 2013
Automobile purchases are only one expense that a driver pays during ownership of a vehicle. The threat of engine breakdown and replacement exists and one company is helping to lower the costs involved with engine replacements. The Got Engines company is now organizing a used car engines online sale at http://www.gotengines.com/blog/used-engine-engines/car-motors.
The current sale pricing that is promoted by this company applies to all major brands of vehicles used in the United States as well as import vehicles like Honda, Toyota and Nissan.
Price structures for used engines can often vary online between retailers, based on cash discounts and retail prices designed by distributors.
"The car engines sale that is now in effect is slated for extension through the first of next year," a sales rep for the Got Engines company confirmed. The arrangements with new suppliers have conquered the current prices now established.
Engine failure can be a factor in the ownership of a vehicle due to the mileage and wear patterns that are placed on internal components. OEM parts that are used in vehicle creation have life expectancies that are created by manufacturers to determine the amount of mileage that can be placed on these units.
"All automakers outsource the production of OEM parts to expand the manufacturing to keep up with consumer demand in the global market," the sales rep added.
Because quality issues can be attached with some retailers discounting engines online, the motors that are promoted by the Got Engines company for reduced prices receive a no charge policy for warranties that is in effect for a period of 24 months after purchase.
The sales extension as well as coverage for warranties that are currently provided by this company are two examples of recent changes this year to policies and company standards that affect the assurance value that consumers receive when using this company for secondary market engine sales on the Internet.
About GotEngines.com
The GotEngines.com company website is now one of the most complete automotive engine resources currently trafficked by consumers in all parts of the United States. The company first provided access to its website in 2007 and has made annual contributions to updating the technologies and inventory provided for the past 6 years online. The GotEngines.com company employs its dedicated staff who currently provide toll-free telephone number price quotes and engine information when requested by consumers. The discount price structures and free shipping offers provided by this company have boosted the annual sales volume.